When you move into a new apartment, it can be incredibly difficult to figure out how to decorate your space. You might not have much money or experience with furnishing and decorating, so the process can be daunting, overwhelming, and confusing.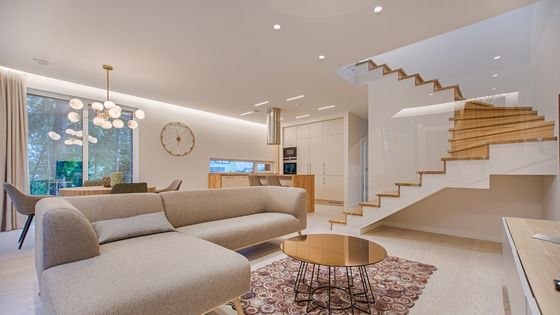 Therefore, the tips below can help you enhance and decorate your living space.
Identify Your Style
When it comes to styling your apartment, you should first identify what type of style fits your personality and lifestyle. Hundreds of styles are out there, and quite a few have sub-categories, such as country, contemporary, or modern.
Once you have your core style, finding furniture to match your preferences will be easier. Knowing your style will also give you more confidence in your choices since it can eliminate any confusion as to what might look good.
The mirror is one of the most frequently employed tools for decorating, particularly for the bedroom. In a bedroom, a mirror can double as a decorative piece and an essential feature of the room.
With two mirrors, you can create an intense illusion for your eyes to rest upon. If you have ever noticed that one side of your room has more light than the other, it is because of your mirrors.
When they are opposite each other and between 20 to 30 inches apart on opposing walls, it will give you that extra light that can make your room seem larger.
All in all, mirrors can be added as decoration everywhere, even in luxury apartments.
Choose Colors and Patterns Carefully
When decorating your apartment, remember that bright colors and patterns may not always be what you need. It can be particularly hard because many people love bold colors and patterns but can feel childish in a big space.
Therefore, to ensure that your apartment looks more mature, stick with certain similar themes or shades that are traceable in every room.
Make a Gallery Wall
Making a gallery wall is a great way to tie together your entire apartment. Get a few frames, and put up pictures of places you have been, things that inspire you, and pictures of your favorite people or pets. You can also hang your best photos from high school or college.
Having a gallery wall can play a huge role in giving your room depth and interest.
Pick a Statement Piece
The most crucial part of your living room will be the statement piece, meaning something as large and noticeable as a couch or a coffee table.
Your furniture is what people see when they walk in the door. It says a lot about you. It should capture your guest's attention so that they may not focus on other areas of your apartment that might not be so good. Make sure that the statement piece is also inviting to guests.
Start Small with Artwork
Finding artwork that works for you is one of the hardest parts about figuring out how to decorate an apartment. With so many kinds of art, including photography, drawings, and paintings, it can be a difficult choice.
Therefore, start small with artwork that is easy to find and cheap. For example, reproductions of vintage photographs or drawings are a great choice because they can be found in large sizes for little money.
Have Fun with Your Throw Pillows
Throw pillows can add a splash of color and personality to your apartment. One tip for using throw pillows is finding the perfect fit for where you will put them.
For instance, if you have a small sofa and want to add color and comfort, get four or five smaller pillows instead of one big one. If you think doing that will remove the clustering effect that a single big pillow can give you when placed on an armchair or couch, try putting two smaller ones on either side of your chair. That will provide the same effect as a bigger pillow while taking up less space.
Conclusion
Applying these tips can be a great way to figure out how to decorate your apartment while also making it a home. As always, it feels good to learn something new when trying to make your life easier.