Salesforce, one of the most respected CRM (customer relationship management) platforms, is extensively used by businesses all over the world. With its ability to connect to multiple systems, organizations can keep track of their data from various sources and build powerful interactions with customers. However, if the absence of the proper Salesforce integration, your business is most likely to miss out on many of its potential benefits.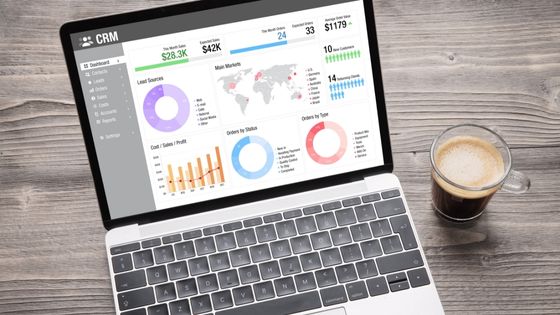 In today's always-connected world, businesses need to have a system that can accommodate other external systems. Salesforce CRM is such a system – it has been designed with collaboration and integration in mind, meaning it can easily integrate with other systems to help businesses manage their data more efficiently.
In this blog, we will discuss different methods of Salesforce integration, tools for Salesforce integration, and the factors to consider when selecting a Salesforce integration partner.
What is Salesforce Integration?
Salesforce integration is the process of integrating Salesforce with the rest of your other business applications to create a more efficient and effective working environment. You can streamline your operations and make better decisions by linking your sales and marketing teams, data storage, and reporting capabilities. Plus, having a unified system allows you to access your data from any device or location. Salesforce integration is perfect for improving sales and marketing efforts or creating a cohesive work environment.
With Salesforce integration services, you can gain a holistic and accurate view of your business as well as your customers. This data can drive better decision-making and improve your sales and marketing efforts. By getting this information in one place, you can better understand what's working and needs improvement. With this level of precision, you can build a more effective strategy for growth.
Different Methods for Salesforce Integration
Public-Subscribe Integration
This method of Salesforce integration is based on messages. A publishing system publishes a message or content, and a subscriber system is notified. This prevents the problems of message loss due to the unavailability of external systems. Subscriber systems make it possible for organizations to manage their customer relationships in a centralized location.
Change Data Capture (CDC)
CDC lets external systems, such as customer management systems (CMSs), accept changes to customer data inside of Salesforce. Subscribers to the CDC channel receive updates in JSON format, making it easy to understand and use. This method allows administrators to manage customer data centrally and in real-time. Plus, they can synchronize other records in the external data location.
Third-Party Integration Tools
The simplest way to pursue a full-blown Salesforce integration is by using a third-party tool. There is a multiply variety of such tools available that users can get as a connector and an accelerator to execute integration patterns. Jitterbit is one such Salesforce CRM integration platform.
Jitterbit for Salesforce Integration
Often described as the Swiss army knife of integration platforms, thousands of companies leverage Jitterbit cloud integration to drive innovation. Jitterbit iPaaS Platform helps connect disparate systems, applications, and processes, allowing enterprises to synchronize on-premise and cloud landscapes and unleash the actual value of data to respond to evolving market needs.
Jitterbit iPaaS integration platform features include:
Jitterbit has developed an innovative algorithm that allows you to transfer large amounts of data efficiently. This algorithm alone can take projects down from months to weeks or days – making it a valuable asset for businesses in a hurry.
Jitterbit's tools make it easy for companies to move data between systems, clean up data, and reconstruct it in a way that is accurate and error-free.
The Jitterbit Platform Monitoring System (PMS) features a wide range of monitoring tools, including dashboards and alerts that allow operators to track their integrations in real-time. This will help them identify any problems before they become too costly to fix.
Hire a Jitterbit Integration Partner for Your Needs
Are you looking for a Jitterbit Integration Partner to help you meet your business goals? Jitterbit Integration Partners are experienced in everything from data integration to migration. They understand the needs of businesses of all sizes and can provide the right solution for each situation. If you are looking to integrate your business process and aiming to unlock the trapped value in your data, contact a Jitterbit Consulting Company and Integration Partner today!