Mobile phones have become an indispensable part of our lives, and it's hard to imagine a day without them. However, there are times when your mobile phone network may fail you, leaving you frustrated and disconnected from the world. Whether it's poor signal strength or no cell coverage at all, network issues can be a real headache. But don't worry! In this article, we will walk you through some practical tips on how to troubleshoot common mobile phone network issues like a pro. So sit back, grab your phone, and get ready to increase your network performance in no time!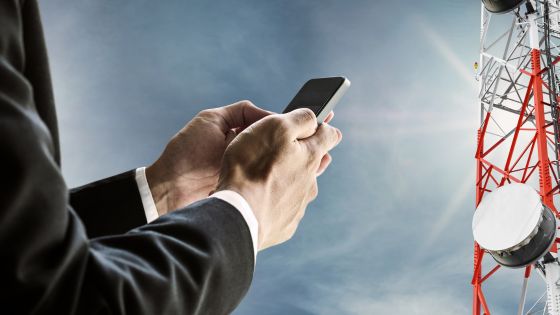 How To Increase Mobile Phone Network Performance?
The first step to troubleshoot mobile phone network issues is to increase the network performance of your device. There are several ways you can do this, starting with checking your settings.
Make sure that your phone's cellular data is turned on and that it's set to use the correct carrier network. If you're in an area where there are multiple carriers available, try switching between them until you find one with a stronger signal. Another way to boost performance is by enabling Wi-Fi calling or using a Wi-Fi hotspot if possible. This can help reduce the load on the cellular network and improve call quality.
You can also try resetting your network settings, which will clear out any glitches or bugs that may be affecting performance. Go to Settings > General > Reset > Reset Network Settings to accomplish this. Consider upgrading your phone's software or even getting a new device altogether if yours is outdated. Newer phones often have better technology for connecting to networks and may provide faster speeds and more reliable connections overall.
What To Do When You Have No Cell Coverage?
Having no cell coverage can be frustrating, especially when you need to make an important call or access the internet. However, there are a few steps you can take to try and restore your cell coverage.
Firstly, try moving to a different location or area to see if the signal improves. It could be that you are in an area with poor coverage. If that doesn't work, try turning your phone off and back on again to reset the network connection.
If these steps don't work and you still have no coverage, you may need to contact your mobile carrier for assistance. They may be able to troubleshoot the issue or provide guidance on any service outages or maintenance that may be affecting your area.
In the worst-case scenario, if your phone is requesting a PUK (Personal Unblocking Key) code, it means that you have entered the wrong SIM card PIN multiple times and your SIM card has been locked. In this case, you will need to contact your carrier to obtain the PUK code, which will unlock your SIM card and restore cell coverage.
Common Reasons Why Your Network Is Not Working Properly?
Mobile phone network issues can be frustrating, especially when you need to make an important call or send a crucial message. One of the most common reasons why your network is not working properly is poor signal strength. This can happen due to various reasons such as being in a remote location, natural barriers like mountains and trees, or even interference from other electronic devices.
Another reason for poor network performance could be outdated software on your mobile device. It's essential to update your phone regularly since outdated software can cause glitches and malfunctioning applications that may affect your overall mobile experience.
Network congestion can occur during peak hours when many people are trying to use the same network simultaneously. In this case, you may notice slower internet speeds or difficulty making calls.
Hardware problems like damaged antennas or SIM cards can also cause mobile phone network issues. If you've tried all possible troubleshooting steps without success, it's best to have a professional take a look at your device.
How A Professional Can Help With Mobile Phone Network Issues?
When faced with mobile phone network issues, many people try to solve the problem on their own. However, in some cases, it can be beneficial to seek professional help.
Mobile phone network professionals have extensive knowledge and experience working with various networks and devices. They are equipped with specialized tools that can quickly diagnose any issues affecting your mobile phone's connectivity.
Professionals can also provide solutions for improving your network performance or increasing cell coverage in areas where signal strength is weak. They may recommend upgrading your device or suggest alternative ways of connecting to the internet if necessary.
In addition to technical support, professionals often offer customer service and advice when dealing with common network problems such as slow data speeds or dropped calls. This personalized attention ensures that you receive the best possible assistance tailored specifically to your needs.
What Are The Most Common Mobile Phone Network Issues?
Mobile phone network issues can be frustrating and disruptive to our daily lives. Some of the most common issues include dropped calls, slow data speeds, poor call quality, and no signal or coverage.
One major cause of these problems is network congestion, which occurs when too many people are using the same cell tower at once. This can lead to slower speeds and dropped calls. Another issue that affects mobile networks is interference from other electronic devices. This includes things like microwave ovens, Bluetooth devices, and even some types of lighting.
A weak signal can also cause problems with your mobile phone's network connection. This may be due to a variety of factors such as being in a remote area with little to no cell towers nearby or having obstructions such as trees or buildings blocking the signal. In addition to these common issues, software updates on smartphones can sometimes create conflicts that result in connectivity issues with cellular networks.
Understanding the root causes behind mobile phone network issues is crucial for effective troubleshooting solutions. By identifying common problems like congestion and interference early on, users can take proactive steps to prevent these disruptions from occurring in the first place.
Conclusion
Mobile phone network issues can be frustrating and inconvenient. However, by following the troubleshooting steps outlined in this article, you can increase your network performance and resolve common problems such as no cell coverage or slow data speeds. Remember to check for physical obstructions that may interfere with signal strength, update your device's software regularly, reset your device when necessary, and contact a professional if you're still experiencing issues.