Are you tired of the same mediocre routine and want to take a well-deserving break far from everyone and everything? A solo trip to your favorite places would do the job in such a situation. But there is no point in a solo trip if you are going to face the same people. Therefore, we recommend you travel to some adventurous places away from you. It will not only change your surroundings and refresh you but bring a lot of confidence and exposure.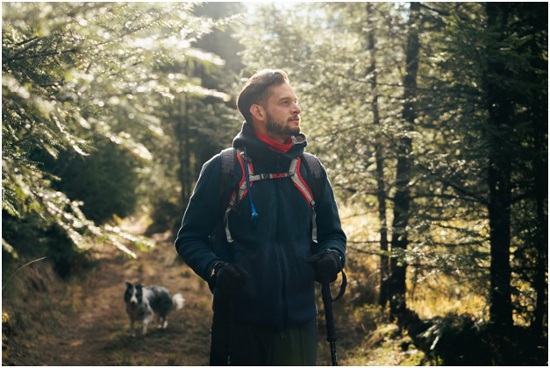 But the primary concern is how to travel solo to such places without squandering the fortune. If that's the case, this blog has got you covered with some best solo travel tips that will allow you to spend quality time alone at some of the best places without breaking the bank. So back your bags and get ready to explore the world without worrying about your budget.
Top 8 tips on How to Travel Solo on a Budget
Make a Plan!
The first step in learning how to travel solo on a tight budget is to do your homework. The key to a budget-friendly solo trip is planning everything ahead of the journey. This entails organising your trip in anticipation, researching your travel destination, and discovering cheap flights and lodging. Doing this will save cash on your journey and steer clear of expensive last-minute decisions.
You can browse many websites and evaluate for a happy experience; this will simplify your vacation and enable you to find lower pricing. This is why you should ensure you have planned everything before moving forward with the trip.
Fix a Travel Budget
Fixing a travel budget before starting your journey is one of the most important travel tips. If you know your spending limits and have set a specific amount aside for travel, you can avoid the nightmare of squandering the entire budget. Make sure to include everything in your travel budget planning and double-check everything. Include the cost of travel, lodging, and extras like pick-up and drop-off service to tourist attractions in your calculations. Wait for some time if your budget is more than where you are right now. During this time, you can open a travel savings account and start saving to make your solo travel trip possible.
Choose Your Holiday Destination Wisely
You probably have a few places on your bucket list. One would be preferable to another, considering the present cost of travel. Check each out briefly to discover which is more affordable. To do this, pick a single hotel chain and compare the prices in each location. This approach allows you to evaluate the most and least expensive spots.
Once you have chosen your travel destination, thoroughly investigate it to figure out whether it offers what you are looking for and if it has what you are hoping to see, eat, or do.
Travel Off-Season
Plan your journey away from the busiest seasons of the year. For instance, travelling during seasonal vacations can be costly. Consider an off-season getaway when travel companies offer lower prices to entice clients. The most crucial travel requirement on a tight budget is peace. In the off-season, a congested spot is less likely so that you can unwind in peace.
Off-seasons have fewer tourists and more affordable airfare and lodging options. Find out the best time to visit your destination and make travel arrangements accordingly.
Make Advance Bookings.
Being prompt might help you save a tonne of money when booking online. One of the best solo travel tips is to make early reservations to reduce the cost of your accommodation, airline, and other travel-related charges. You may have a low-cost solo trip by cutting costs on transportation and lodging, as this is where you can most effectively save money.
There may be massive savings when making weekday reservations or a few days before departure. Before costs rise as you approach closer to your solo trip dates, you can benefit from discounts and receive the greatest offers. Also, you can use travel coupon codes to make considerable cost savings.
Carry Light Weight.
While travelling alone, you run the risk of overpacking. Avoid bringing needless goods, and pack your bag thoughtfully. Put on casual clothing and place a dress that works for an unforeseen scenario rather than carrying formal attire. Being comfortable while travelling alone is important. Keep only a few outfits that meet your needs. Lightweight luggage is convenient and can save you money at the airport and during local travel.
Get Used to Public Transportation.
Using public transportation is superior to calling a cab for each trip. Using inexpensive modes of transport like buses or shared cabs will prevent you from going over budget. Also, if your destination is close by, avoid scheduling flights and going by trains and buses,which can always be economical.
Save on Accommodations
While travelling alone, lodging might be one of the most expensive expenditures. But, living in an Airbnb or hostel could be an excellent option to cut costs. Hostels may offer a lively and friendly setting and are considerably cheaper than hotels.
Furthermore, Airbnb provides unique and inexpensive lodging options that can help you save money. Research to find out what's available at the destination you want to visit. To get discounted lodging, you may also use various hotels' online coupon codes to promote their services.
Wrap UP!
We hope that this guide has helped you how to travel solo without breaking the bank. With these tips in mind, you can make the most out of your solo trip without spending a lot of money. Remember to be confident throughout the journey and welcome new people, cultures and experiences.