Renting out the house is a great way of passive income when you have extra space or a house. But if you are going to take the role of a landlord for the first time, it is possible to face troubles. You see, being a landlord comes with responsibilities and challenges. If you fail to meet the appropriate consideration, it may go wrong.
To be the perfect manager of the whole process, you need to have some previous knowledge of how all of this works. There are certain key points that you should be aware of to be on the right path. That's why here today, we will discuss the steps and tricks that will help you run the rental process smoothly. So, without further ado, let's begin.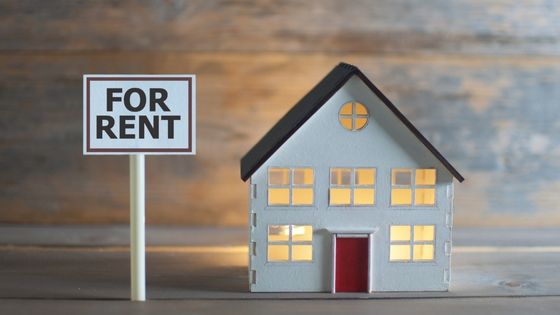 6 Step Process of Rent out your house
1. Assess the situation and set a rental fee
Good financial planning is always important for making a profit out of your rent houses. Once you have decided that renting the house is what you want, your next step is to create a financial plan. You should start by creating a list of expenses to determine how many expenses you will have to face per month. Here are some common expenses landlords have to deal with:
Mortgage fee
Property taxes
Insurance
Maintenance
Repairs and Upgrades
Then you need to assess the house value, location, size, etc to set a perfect rental price. The rental price must be more than the expenses. You can consult neighboring landlords since they should have a decent idea about flat rent in Dhaka. You can also hire professional accountants to do the job for you if you feel a lack of confidence in doing it for yourself.
2. Learn landlord-tenant law
Being aware of the laws for landlords and tenants is one of the most important things you have to do. Depending on the state, there are certain laws that if you fail to maintain, you will end up in court. That's why you should acknowledge all of the laws and rights of tenants to maintain everything perfectly.
Read about those laws before you get any tenants at your house. You can hire a professional lawyer for consultation anytime, but knowing yourself will surely help you at some point. Pay close attention to the common laws you will face often like security deposit, property access, notice letters, etc.
3. Prepare the house for renters
The number of available houses for rent has increased a lot. Therefore you have to go through the competition to get a tenant for your house. Tenants are often choosy and careful. That's why you can't just expect to get tenants if your house is just as it is, without any preparation.
So, get the house well prepared for the tenants so that they don't find anything to dislike about your house. Your house must be cleaned properly before you get a tenant at your doorstep. You should also check the home appliances to ensure they are all working perfectly.
4. Create a marketing plan
A good marketing strategy can help a landlord a lot more than you may think. The main purpose of marketing is to attract potential applicants. It lets the potential tenants know about your house and your offer. Well-planned advertisements can attract a lot of applicants. You can advertise your house in a couple of ways like posting on reputable websites, local newspapers, or using signs. All of these work pretty fine.b
When you are creating an advertisement, be sure you are attractively describing your house. Do not forget to mention the special features of your house in the advertisement if there are any. To make your house more attractive you can hire a staging company to make the houses more appealing.
If you think you can create a decent marketing strategy, you can hire a property management company to handle the work for you. There are also some real estate agents available who can help you with the process.
5. Set some rental policies
In order to keep things under your control, you have the right to create some policies in your house, although they should not be against any law. Make clear policies about if you're going to allow pets or what should be the process if your tenant wants to break the lease before time, etc.
The best decision will be to hire a lawyer while creating the policies so that there are no loopholes that tenants can take advantage of.
6. Screen tenants
This is another important step that you should take seriously while you are renting out your house. Because just like every landlord, you want to have a tenant who pays on time and takes care of the house. Therefore, you have to screen through their information to determine if they fit the description of the ideal tenant.
First, give them applications to fill out. Include a small amount of charge with the application so that only those who are serious about the house apply. Ask their social security number, credit score, bank statement, employment status, and references for a background check purpose. Check if their monthly income is 3 times more than the fee they have to pay. Sometimes you will face some fake bank statements, so don't focus too much on the bank statement, instead consider the employment status as the key part of determining their ability.
Again, if you hire a property management company to handle the tenants on your behalf, you don't have to go through these processes yourself. But the property management company will ask for some commission for that.
Conclusion
Renting out the house is profitable if you can do it the right way. There are certainly some potential pitfalls that exist, but you can avoid them if you know how to deal with them. We have discussed the fundamental and most important steps you must follow to become a landlord. Hope this guide gave you a great insight into the journey.