Have you come across the word "Cyber-attacks"? Well, you must have. These attacks are increasing with every passing day and have become a threat to all businesses out there. In recent times, cyber-attacks have increased immensely. Hackers are now able to steal everything from money, intellectual property, and even critical data that plays a vital part for businesses. If we calculate the cost of an average data breach, it can go from 120,000$ to $1.24 million.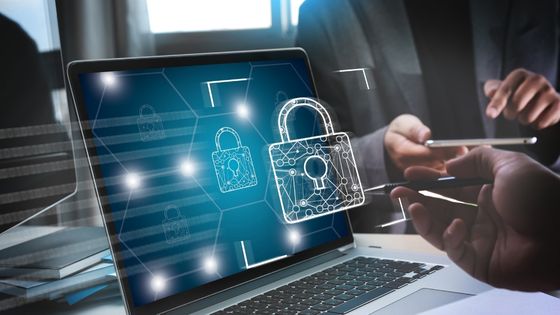 With , it is important to stay up to date about these attacks and plan the safety accordingly. For business persons, this blog has everything they are looking for. You'll find information about zero-day attacks and how you can cope with them.
So, let's begin.
An Overview:
If you are a network administrator or security expert, then you must have heard about zero-day attacks. A zero-day attack is an attack that takes place before the technology industry can detect it. It's also known as a "zero-day exploit" because the attacker uses their own computer for the attack and doesn't use any other device like a phone or tablet. The most common type of zero-day attacks is buffer overflow exploits, which affect programs such as Office Word or Adobe Reader on Windows operating systems etc.
What Is A Zero-Day Attack?
A zero-day attack is a cyber attack that exploits a vulnerability that has not been discovered or patched. This can happen when an attacker uses vulnerabilities in software to gain access to your system, which could be anything from mobile devices to computers at home or work.
The term comes from the fact that there is no patch for these vulnerabilities until they go under exploitation by hackers. The hacker who identifies the vulnerability can then use it to gain access to your computer system for malicious reasons such as stealing your personal information, accessing sensitive data like bank accounts and credit cards, impersonating someone else online (like sending fake email messages), etc.
How Does Threat Detection Work?
Threat detection is a process that helps to detect, investigate and respond to threats. It's different from threat prevention because it doesn't prevent the attack from happening; instead, it detects attacks as they happen and responds to them.
Threat detection can be great in several ways:
To identify unknown attacks that are in your environment without your knowledge or permission (known as zero-day attacks).
To determine whether there are any malicious programs on your network that you don't know about yet (unknown).
To detect what type of malicious program(s) might have been installed on a computer or device within your network (known).
Why Is Threat Detection Important?
Threat detection is important because it helps you identify and mitigate threats. It can help you reduce the risk of a breach, and it can also help you identify malware that is trying to infiltrate your network.
The goal is to find vulnerabilities in your network so that they can be patch before attackers compromise them. A zero-day attack occurs when an unknown vulnerability has been discovered by hackers, who then use it against someone else—you!
Understand The Difference Between Known And Unknown Attacks
The difference between a known and unknown attack is that we can detect the former, but not the latter.
To understand this difference, let's look at an example: A zero-day attack occurs when you are in the target of a malware on your computer. Your machine then starts sending out information about itself (such as its operating system and network configuration) to other computers on the internet—and those other machines then start attacking your own machine.
In order to protect yourself against a zero-day attack, you need to understand how they work so that you can identify them before they cause damage to your network or organization.
Zero Day Attack Detection Methods
There are many ways to detect a zero-day attack. The most common ones include network monitoring and intrusion detection, with intrusion prevention being the most recent addition to the list.
Network Monitoring: This type of monitoring involves collecting data from networked devices such as routers, switches, and firewalls. This information can be important for security professionals to identify unusual activity or anomalies in their networks. It also allows them to prevent attacks by quickly shutting down infected systems before they spread further throughout your company's network infrastructure.
Intrusion Detection: An important aspect when it comes to protecting against zero-day attacks is detecting intrusions before they occur because this way you will be able to take corrective action immediately instead of having no idea what happened until after it's too late! As mentioned earlier though – there are different types available but all work pretty much alike; however, compared with other solutions these tools tend not to work well under high loads due mainly because their algorithms lack accuracy during peak traffic periods like holidays/special events etcetera where everyone wants everything done quickly without delay.
Also, if you are a student reading this blog, why not try UK assignment help? You will not only get good grades but also a satisfaction of delivering an efficient work.
How Can You Detect It In Your Network?
Zero-day attacks are difficult to detect because they target single computer or network with no previous knowledge of the vulnerability. There are many tools that can detect this type of attack, so it's important you know how each one works and when it should be come in your environment.
NIDS: A network IDS (network intrusion detection system) monitors traffic passing through the network and detects suspicious activity such as an attempt at breaking into a system. It also provides alerts if anything inappropriate happens over time, like new malware being there or someone trying to access sensitive information without authorization.
IPS: An IPS is similar but have more advanced features than NIDSs; it monitors traffic passing through its own interface instead of just looking at all packets entering/leaving your network.
Firewall/Anti-Virus Software: These types of programs typically protect against viruses but are not necessarily zero-day attacks since these types aren't detected until after infection occurs.
What are the Signs of Zero Attacks?
A zero-day attack is a form of cyber security threat that exploits a previously unknown vulnerability in a computer system or network. A zero-day attack can be either "active" or "passive." Active attacks involve the use of malware that's already there and experts have erase it from the software, while passive attacks rely on some other vulnerability (such as a security flaw) that an attacker can exploit to gain unauthorized access to your system.
There are several different signs that indicate you may have become a target of a zero-day attack:
Your computer is performing unusually slow.
You see unexpected error messages appear on the screen.
Your computer crashes unexpectedly while using the internet.
You suddenly find yourself unable to access certain files or websites you normally would be able to access easily.
Make your organization secure now.
The first thing you can do is make your organization secure.
Use a cloud-based security solution. This will allow you to access the latest updates and patches from the vendor, as well as provide protection against known vulnerabilities. It also makes it easier for employees to access their accounts when they log in, rather than having them use outdated methods of authentication or enter passwords on multiple websites at once (which are easy targets for hackers).
Use a security solution that comes with your existing infrastructure. And not just any old one! If there are vulnerabilities in the way your company's computers operate, those will still exist even if they're patched up later on down the line; patching isn't always enough if there are other issues at play (for example an employee might have left sensitive information lying around). By using one system instead of many different ones (like Microsoft Office), companies can ensure that everything works together smoothly instead of having separate issues affect each other differently due to lackadaisical implementation strategies by IT staff who weren't given proper training before starting work again after being laid off during economic downturns like these last few years."
Try VPNs using virtual servers to protect browsing data, connection data, and IP addresses. Hackers find it difficult to breach your system with less information available to them.
Switch to DevOps. Continuous development is in DevOps to update programs on a regular basis. Systems become more robust and secure as they receive frequent updates.
Conclusion:
We've covered a lot of ground in this blog post. And I hope that you now have a better understanding of how zero-day attacks work. And how to protect yourself against them. As we've seen, they can be hard to detect until it's too late. But by adopting risk management practices like threat detection solutions, you can ensure your organization has all the necessary tools to keep attackers out of your network. Also, for students, we have a brilliant opportunity, you can avail of assignment help at really affordable rates.