Creating a professional website for your business is a big step towards building a strong brand and online presence. However, a website is nothing without traffic.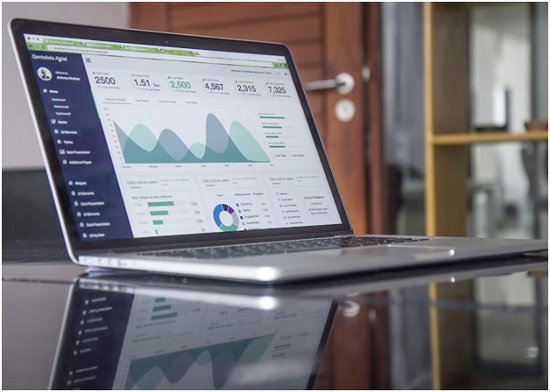 Without an audience, your content, no matter how valuable you think it is, will be nothing more than just text on the internet. After all, traffic brings leads and the higher the traffic, the greater the chances of conversion and revenue.
How to maximize website traffic with data
Marketers say that generating traffic and leads is one of the most challenging things about running a successful business. However, while difficult, this is not impossible. In fact, you can plan how to optimize website traffic by paying attention to your data.
Here's how you can do it:
Keep your goals in mind.
Just like with every marketing effort, a clear goal in mind is important when it comes to maximizing website traffic.
Before planning anything or coming up with a new marketing strategy, identify your current website goals, so you know what to focus on instead of doing so many things and going in different directions. Do you simply want to increase website traffic from a specific source, or do you also want to improve conversions?
With set marketing goals, you will be able to identify which data matters and which ones do not.
Make data-driven decisions.
Data-driven decision-making is the act of basing business decisions on available facts, metrics, and data for more accurate strategies and results. Instead of relying on intuition or guesswork, data makes progress and results more measurable and helpful for the next strategy for growth.
The data involved in website traffic and performance may be collected through analytics tools such as Google Analytics or you can also hire a digital marketing team to do it for you.
Use the right data to make smart decisions.
Know which data to analyze.
Website analytics is available for you to get a better understanding of who your customers are, what they like, and what you can do to improve their experience. This information includes where your visitors come from (traffic source) and how they interact with your website.
You can also check information on your bounce rates. This means the rate at which your audience clicks out of your website when they no longer find it valuable.
Understanding your customers through this data allows you to make smarter decisions and create better marketing strategies to improve your conversion rate.
Track valuable KPIs.
Track of valuable key performance indicators or KPIs.
KPIs refer to the measurable data that determine the success of a particular business goal. In this case: your website traffic.
These essential KPIs include:
Number of visitors
Number of pages viewed per visitor
Average time spent on a website
Pages that visitors leave from
Traffic source
While this data can be viewed from your analytics dashboard, you can also hire a digital marketing team to do a more thorough report and analysis on this data.
Tracking your KPIs helps you and your website managers achieve your marketing goals because you get an idea of your customers' behavior and the performance of your current strategies.
Prioritize loading speed.
According to a study by Google, the bounce rate (or the percentage of website visitors who leave without taking any action) increases to 123% when a web page takes more than 10 seconds to load.
Nobody wants to wait, especially when they're on the internet with so many distractions. The moment you lose their attention, they can immediately choose to click out of the loading page and visit another website instead.
Web speed also impacts search engine optimization or SEO, which is the primary source of your traffic. Search engines make sure they recommend pages that users will most likely visit and engage with. This means low bounce rates due to slow loading speed may impact your SEO ranking.
To make sure you get good SEO ranking, traffic, and audience engagement, pay attention to your website's loading speed.
Make it easy for your audience to find you.
Make sure you create more opportunities for your audience to find your website. This means linking your website to different online platforms such as social media or other blogs through guest posts.
Not everyone is going to know about your website, much less know how to get to it. This is why it is important to allow as many access points to your website as possible.
Implement a strong call-to-action (CTA).
A call-to-action or CTA refers to the message that prompts your reader to take a specific action. This could be a message to sign up for a newsletter or a message convincing the reader to purchase a product.
Encouraging your website visitors to take action is another great way to maximize your website traffic. If bounce rates negatively affect a website's SEO ranking, high website activity, on the other hand, signals relevance and improves your ranking.
Utilizing data can help you appeal to your target audience and drive more traffic to your website
Experienced web development team are more likely to succeed over websites that are run by intuition alone.
With billions of active web pages on the internet today, it can be difficult to stand out from the competition. However, when it comes to website traffic, data is your best friend. It helps you understand who your audience is, where they are from, and what you can do to improve your website and your audience's experience on your platform.
The metrics you collect and analyze from your website are tools to help you appeal to your target audience and optimize your website traffic.
If you don't know where to start, your best bet is to reach out to an experienced web development team or a digital marketing agency that specializes in website management.