With changing times, even the course of shopping has changed greatly. Social commerce used to be a term people were only aware of in syllables but not as a practice; with the rise of social media and an ever-growing craze for online shopping, brands are integrating social commerce into their marketing plans.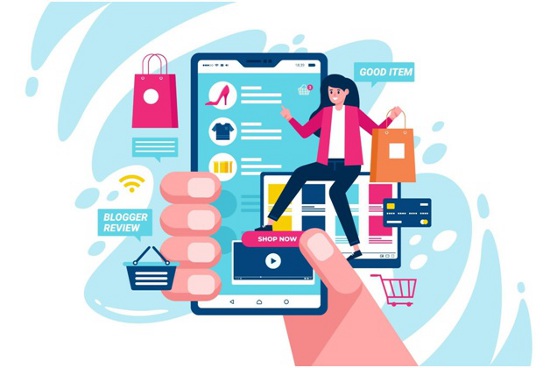 If we talk about the literal definition of social commerce, it is the integration of social media into e-commerce.
Through social commerce, brands can sell products by making their social media posts shoppable.
Lets explore more in section below
How To Create Instagram Shoppable Posts
Instagram is one of the top social media platforms with over 123.1 million active users in the year 2022.
With so many active users, brands are naturally more compelled to create a firm brand presence on Instagram. Brands are coming up with creative ways to generate the best results and sales through Instagram by hosting campaigns, collaborating with influencers and running contests – all of it to generate more visual user-generated content.
But the most commonly asked question is how can brands use this UGC to boost sales.
Simple. By making your Instagram posts shoppable.
Let's read how.
You can convert your Instagram posts into shoppable posts through eCommerce tools like Taggshop.
This advanced tool helps brands to collect social content from Instagram and allows you to make it shoppable in a few simple clicks.
It lets you moderate and customize the feed, add product tags to make your feed shoppable and then allows you to publish the feed on your e-commerce.
Ways To Sell Through Instagram Shoppable Posts
Now that you know how to make Instagram posts shoppable, we have curated a listicle of use cases for you to understand the ways through which you can sell through Instagram shoppable posts.
Here we go!
1. Integrate Shoppable Instagram Posts Into Product Pages
There are many pros and cons of shopping online, as per the users one repetitive concern that the majority of users face is a lack of transparency and details of the product during the shopping process.
Integrating shoppable Instagram posts to product pages, in a way, informs the consumers that the product they are looking at is already being used by other users. It is better to use UGC on product pages rather than branded content to increase the product's credibility.
2. Add Shoppable Posts To Category Pages
Adding shoppable Instagram posts to category pages can help the users to get a better idea of the product they are interested in buying. Instagram content, especially adding UGC to the product page can strengthen the customer's purchase decision greatly.
You can also add other details like reviews and customer testimonials along with other details to increase brand awareness.
3. Incorporate Shoppable Posts Into Checkout Pages
There is no guarantee that a product added to the cart by a customer will actually turn into a purchase. Every e-commerce store faces the cart abandonment problem. Customers get distracted during the purchase process and incorporating Instagram shoppable posts is a great technique to reduce bounce rates.
Instagram UGC on the checkout page is not just valuable to make the purchase look more realistic but also beneficial to give the customer the last push towards finalizing the product purchase.
4. Add Shoppable Posts To Your Home Page
The home page is the most important page as it creates the first impression of your brand to any new visitors and can appeal to your old customers yet again with exciting visuals and UGC.
Adding shoppable posts to your home page is the most effective way to set your customers' mood to shop.
Integrating shoppable Instagram makes for a great option to gain consumers' trust in your brand, retain customers and ease navigation for visitors. When people come across this content right at the beginning of their landing on the website, they get inspired to know more about your brand.
Final Words
This process of social commerce is the most beneficial one for e-commerce brands. Since the boom of social media, and the apparent rise of Instagram, brands have been working tirelessly to grow and better their Instagram presence. Brands want to be where most of the consumers are hanging out – and right now that social media platform is Instagram.
Numbers don't lie. If we refer to the statistics, nearly 56% of social network users between the ages of 18 and 24 have made at least one purchase through social networking platforms like Instagram. This shows the influence social media has on people in today's era.
Instagram, the social network, that already has a great impact on the minds of consumers, imagine what it can do for brands.
Making Instagram posts shoppable and selling through them is a new way forward for brands.