In 2021, the global value of influencer marketing had risen to $13.8 billion, with brands devoting up to 40% of their marketing budgets to influencer marketing strategies and working with as many as one thousand influencers through digital and traditional mediums (Statista, 2022, 2021). As businesses realise the value of forming partnerships with influential people, the number of companies willing to do so rises. Enterprises are seeing increased sales, brand awareness, and customer loyalty due to influencer marketing.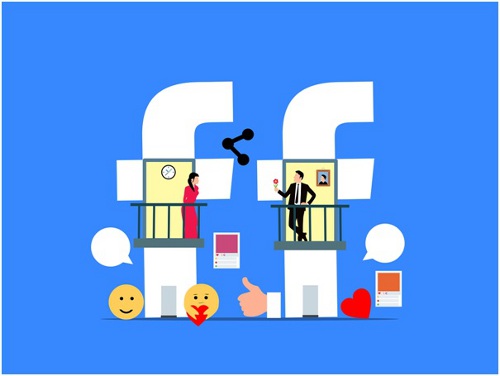 There are more opportunities and threats for brands as the number of influencers grows alongside the development and introduction of new features on social media platforms like Instagram, Tiktok, and YouTube. Brands use influencers' engagement rates as a deciding factor, and this topic has been the subject of much discussion and debate. An improvement in social media engagement is required. There's no denying that engagement rates are affected by the size of an account's following. An influencer's number of followers harms their Rate On Social Media Engagement, which varies by influencer category and social media platform. The engagement rate increases as an influencer's number of followers decreases.
The Importance of Participation in Social Media
The amount of interaction with your Instagram posts and videos indicates how well-connected you are with your target demographic. While a high engagement rate is no guarantee of a positive return on investment for your brand, it can be helpful in several ways.
Forecasting web traffic from your Instagram account Refining your paid Instagram strategy Identifying the right influencers to partner with your brand Measuring social media growth over time Improving posting frequency Improving posting quality (using the right kind of posts in the best way possible)
Just what are the Rates of Engagement?
What proportion of the influencer's audience actively reads and responds to the content they publish? Likes, comments, shares, and saves are some interaction options that make up the engagement rate, but it varies from social media platform to social media platform. The influencer's engagement rate is proportional to the amount of time their audience spends interacting with their posts and the social media site.
Surprisingly, a more significant number of followers sometimes indicates a more active audience. Generally speaking, an influencer's engagement rate decreases as their followers increase.
Strategies for Increasing Social Media Followership
The days of publishing an advertisement and crossing your fingers that the intended viewers come across it have passed. You need a clearly defined marketing strategy that helps you achieve the desired results in light of the time, effort, and resources you invest in marketing. Having clear objectives in mind is the first step.
Think about your end goal for the campaign before you start. Is there a specific percentage you'd like to see added to sales? How can you raise the number of visitors to your website? Or boost popularity and attract more fans on social media. Just do what I say.
Apply appropriate hashtags
One of the best ways to get more eyes on your Instagram posts is to include pertinent hashtags. Hashtagify, RiteTag, and Iconosquare are three great places to start when researching which trending hashtags could be helpful for your brand.
Many people think that if they use more hashtags, their posts will get more exposure. Instagram posts can have up to 30 hashtags, but it's only sometimes a good idea to use them all.
Your number of followers should dictate how many hashtags you use. Use ten or more hashtags if you have less than a thousand followers; if you have more than a thousand, use fewer.
Take advantage of little-known but influential people
Despite their smaller audience sizes, micro-influencers can be excellent business partners.
Incorporating micro-influencers into your marketing strategy can have many positive effects.
Trust. Micro-influencers have their audiences' trust because they come across as more genuine. Over half of all 56% of social media users say they would instead follow an ordinary person than a famous person as an influencer.
Affordability. The data shows that most Instagram influencers with between 1,000 and 10,000 followers charge between $100 and $1,000 per post.
Availability. As social media platforms improve their creator resources, the demand for micro-influencers grows.
Find the "right" artists
Finding the right influencers is the first step in crafting a successful influencer engagement strategy. These are producers in your field who believe in the same things you do.
The selected creators should have at least a thousand people who follow them. You need creators with a high engagement rate to boost your online presence and encourage people to talk about your brand and products.
Be Yourself
To increase your social media engagement, one of the best things you can do is be more genuine, as this is a factor for 90% of customers when choosing which brands they like and support. Discover the tone of your brand's social media marketing and use that throughout your online customer interactions. Most users prefer humorous posts, so if you want more likes, shares, and comments, try adding humour. Another strategy is being forthright. Building trust with your audience and maintaining their interest in your brand online can be accomplished through being open and honest about your actions, whether admitting mistakes or sharing your company's values.
React to Your Fans
Interactions on social media are no different from any other kind of conversation in that respect. Show your followers that you value their feedback and want to continue the conversation by responding to their mentions, comments, and direct messages. More likes, comments, and private messages will likely come your way. Be sure to respond to positive and negative comments from your followers, ideally within 24 hours. Also, if you want a more immediate response or tailored conversation, move the thread into direct messages.
Promote Interesting Material
Creating original, helpful content for social media is an excellent tactic for luring in new followers and maintaining the interest of your current audience. The 80/20 rule states that most social media posts should serve to inform, entertain, or assist your followers somehow, while the remaining 20% should be used to promote your business. You can then put your energy into producing more of what your target audience enjoys.
As Closing Remarks!
It's more complex than you'd like it to be to market on social media. Creating something that attracts customers to your business requires diligence over time and a pinch of luck.
On the other hand, there have never been more ways for you to connect with customers worldwide without leaving your office. Therefore, it is reasonable to try your hardest and improve social media engagement.