Creating content seems easy enough, but making good quality SEO optimized content is what you want? Hence for achieving that, you need to incorporate SEO for your website.
Writing quality content increases page traffic, decreases bounce rates, and increases lead conversions. The people who get to decide if a content is of good quality, are the users.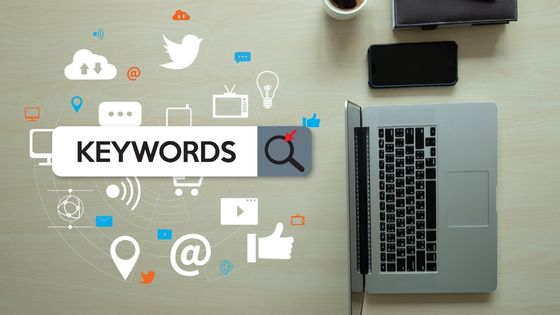 What is a SEO-Optimized Content?
SEO, the search engine optimization, is a dynamic industry. But despite all of these adjustments, one thing has stayed constant: the significance of content for SEO.
Content and SEO goes hand in hand. When consumers use any search engine to find answers or solutions to their problems, the most relevant information is displayed on the top search result.
The top search result is always any form of content, whether it is a blog post, a YouTube video, or a product description.
Here are five steps on how you can effectively find keywords for a new website:
1. Choose A Niche For Your Website
Centre for your website around the subjects or industries you want to specialize in.
Because consumers are constantly looking for something new, the category with the most original offerings is superior.
To uncover holes that other companies are not filling, you would first need to conduct market research in an organized attempt to learn more about potential markets and customers.
In the business model canvas, the unique selling proposition (USP) is sometimes referred to as the unique selling point (USP) or the unique value proposition (UVP).
Informing consumers of the advantages of one's own brand or product over competitors is a marketing approach. This is a point to remember when creating a niche (in addition to its other values).
2.  Find The Latest Trend According To Your Site Niche
When someone says to "discover your site niche," they suggest that you should identify the very particular task or role that makes you stand out and in which you can succeed or find fulfilment.
Steps:
Reflect on your passions and other areas of interests
The best way to establish a niche is to reflect on one's own passions and interests and find what you are good at.
Identify customers' problems and needs
The next step is to find the gap by researching and then delivering that exact need of information.
Define your niche and calculate profit potential
Find and select the most profitable niche/trend that would result as the most engaging content for the users.
3. Use A Keyword Research Tool
Using a tool for keyword research to find out what people are searching for on search engines like Google, Bing, Amazon, etc. might help you come up with topic ideas.
This makes it easier for you to discover content ideas that look informative to your audience.
After that, you can organize your content strategy to include those subjects in your landing pages and blog posts.
Here are some of the keyword tool names for you:
| Free | Paid |
| --- | --- |
| Google's Trends | Semrush Keyword Gap Tool |
| UberSuggest | JAAXY |
| Ahref's Keyword Generator | KWFinder |
| Answer The Public | Serpstat |
| Keyword Sheeter | TermExplorer |
4. Competitive Analysis
Because you don't have to start your research from scratch, SEO competitive analysis is effective and efficient. You can use what you observe about your rivals' SEO strategies to improve your own.
Most marketers utilize an SEO competitor analysis tool to streamline the process and get a lot of data quickly and easily in order to be effective.
These tools can also be used to create SEO reports that analyse competitors. Ahrefs, SEMrush, and Moz are just a few tools that may be used to research SEO competitors.
To maintain their ranks and make sure they are still competitive in their business, marketers learn how to perform competitor analysis SEO.
If you want to rank in google search results then you need to utilize blogger outreach which will give your website a competitive edge.
You may almost entirely acquire high-quality, cost-free backlinks from other well-known websites in your niche by engaging in blogger outreach.
Search engines will respect you more as a subject-matter expert if you have links from more reliable websites.
5. Create Your SEO-Optimized Content
Basically, content optimization, often known as SEO (search engine optimization), is the act of making your material more visible on the web.
An example would be – Latent Semantic Indexing (LSI) keywords are terms that are thought to be semantically relevant and are related to the main keyword.
Utilizing search engines is among the simplest approaches to discover your LSI keywords.
You can use Google Search to enter a sentence to find the pertinent LSI keywords and search terms. The following LSI keywords can be found, for instance, if you google the term "website."
If you follow all the previous written instructions, you should be fine to go. But if you're still experiencing trouble with your website's SEO optimization, then
You are good to go if you follow every instruction that was previously written. But if you're still having trouble with SEO-optimizing your website, you should look into SEO firms.
To Wrap It Up!
SEO is crucial because it makes your website more visible, which boosts traffic and the chance that users will become paying customers.
Examine the techniques for SEO available to you for the best positioning.
Additionally, it's a useful tool for promoting your business, cultivating relationships with customers, and establishing your authority.