Learn how to do a complete SEO audit to identify and fix your website's potential problems. An SEO audit is a valuable tool in the SEO arsenal. It allows you to identify what you need to do to improve your site's rankings and increase traffic. A comprehensive SEO audit includes an analysis of your website's current state, as well as an assessment of where it needs improvement. It also involves checking out the competition and seeing how they're doing with their SEO. This article will give you an overview of what goes into an effective SEO audit so that you can get started on yours today! If you want to learn more you can join our full Digital Marketing Course in Noida.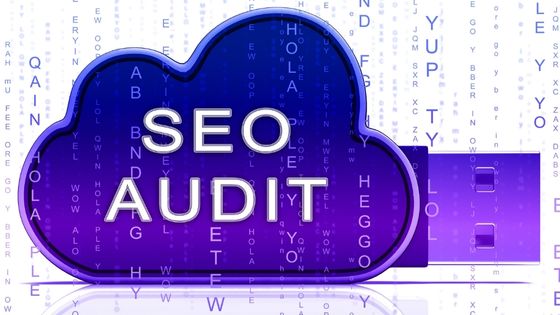 Start With a Current Site Map
To get started, create a site map of your website. A site map is an organized outline of all the pages on your website and their interconnectivity. It will help you identify any broken links or duplicate content that could be causing problems for search engines as well as any other errors that might be affecting the user experience.
Here are some ways in which you can use a site map:
Identify broken links by using them to identify content that has been taken offline but still exists in old URLs.
Find out where there are missing pages through the use of internal linking (e.g., if there's no link from one page to another).
Determine areas with too much-duplicated content (which could negatively influence search results) and focus on making updates that reduce this amount while increasing readability and quality writing style throughout each page on your site's architecture.
Check Your Rankings
To get an idea of how well you're ranking for your target keywords, you can use a tool like SEMrush. This will give you a complete list of all the websites that rank above yours in the search results. From there, it's easy to determine who is doing better than you and what they're doing differently (and perhaps more effectively).
Some other things to look out for include:
The number of backlinks each website has. If one site has more backlinks than another, it could mean that its content is considered "more authoritative" or trustworthy by Google.
Where each website ranks for its brand name (i.e., if someone searches "www.brandname.com," they'll find this site listed at least somewhere on page 1). If another site ranks higher than yours here, then it might have a more established reputation online and therefore be trusted more by Google as well as potential customers looking up products/services offered by both companies online — which means they'll also be willing spend more money with this company because they know its name already!
Do An SEO Audit Of Your Competitors' Websites
A good way to start is by doing an SEO audit of your competitor's websites. Choose 3-5 of the most relevant sites and run a keyword check using a tool like SEMrush. Check their backlink profile and see how many links they have from high-quality sites (sites with good domain authority and relevant content).
Then, run an on-page SEO check for each of those websites to see how well their content is optimized for their main keywords.
Audit Your Site's Content
The next step in the SEO audit process is evaluating your site's content. This includes checking for quality, relevancy, usability, and accessibility.
Quality: A good first step to take when assessing the quality of a webpage is to look at its source code. If you're unfamiliar with HTML or other programming languages and don't know how to analyze source code yourself, then you should ask someone who does know how to do so for assistance. In general, though, three main things can indicate low-quality content:
Duplicate content – This occurs when the same information appears on multiple pages on your site (such as two identical articles). It also happens when different pieces of text are used interchangeably throughout a single page (for example, using "I love kittens" instead of "My favorite animal is kittens").
Spammy words – These include words such as "click here" or "free shipping!" which may bring search engines but not readers or customers. They also include misspellings that make no sense like "spelling errors" or "problem my computer broke."
Poor grammar/spelling – If people cannot understand what you wrote because it contains too many spelling errors or bad grammar (or both), then they won't bother reading any further than those mistakes—and neither will search engines!
Use External Tools For SEO Audits
Use external tools for SEO audits.
Check your site's SEO using the Google Search Console, which is a free tool to monitor your website's performance in search engines. You can also use other external tools like Screaming Frog and Moz, which will give you more specific information about how your website is performing on a technical level and what improvements need to be made.
Check your competitors' SEO using the same tools mentioned above (and more).
Finally, check the content on your website with the help of these same external tools by seeing where you rank for certain keywords and content types that are relevant to what you do.
Conclusion
The SEO audit is a critical step for any website. It's important to know where you stand, and it's equally important to keep tabs on your competitors. A thorough audit will give you insight into where there might be opportunities for improvement, such as content gaps or missing keywords. Once you have done the audit and identified the issues on your site, it's time to address those problems! This can be done through offsite optimization techniques like link building or content creation.