It's time to start organizing your big day, and you can hardly contain your excitement. Now it is time to choose the wedding destination you want. There is so much to consider; ideally, you will want to ensure you get it right the first time. So, with that in mind, this piece is going to take a look at how to choose your perfect wedding destination.
Let's get into it!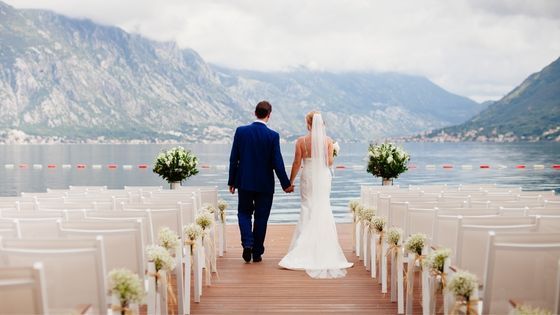 Understand Your Budget
To avoid any disappointment when looking for your dream location, it is always worth putting together a budget so you know exactly how much you can spend on a dream destination and what might come with it, such as the venue.
You might find a venue that comes just within your budget, but then you have to consider food and alcohol on top of it. Or, you might find a venue with a complete food and drink package but a little over your budget.
It is up to you how exactly your budget is and what you want to include. It will also depend on whether your wedding will take place in several different locations over the day or just how you might want to plan financially, as prices can vary for different things depending on where you are.
Your Dream Location
The first thing to think about when you are choosing your wedding reception venue is your dream location is. Make a list of all of the locations you would love to get married in, and then you can start looking for venues in the area within your budget.
If you want something unusual or rural, you will want to ensure that those you are planning on being at the wedding can get there, including the officiants! It needs to be accessible to everyone who is part of the wedding.
Non-Negotiable Amenities
There will be some amenities that will be a hard must on your list and some that would be nice but not the end of the world if they are not available. It is important to work out which features you need and which ones you could do without, if necessary, early on.
Parking needs to be a focus if you are having a bunch of guests at your wedding – that is the last thing anyone wants to worry about. You will also want to make sure that there is accommodation available for the guests who want or need to stay over and that you and your guests have access to toilets while on the premises.
Think About How Much Space You Need
Depending on how many guests are planning on coming will also influence how big your wedding venue, reception, or any other considerations should be. It is better to have too much space than little space. You do not want your guests to be cramped or for there to be no room to dance!
Your wedding destination will be a big part of your day, so make it one that you're going to be happy with!