Insurance can be overwhelming. You have to know the definitions, conditions, exclusions, coverages and endorsements, and that's a lot to consider. On top of this, insurance is a mandatory aspect of owning a home or a car. Without it, you could lose everything and not have a safety net to get back on track. This means insurance is something we can't live without, no matter how tiring it is.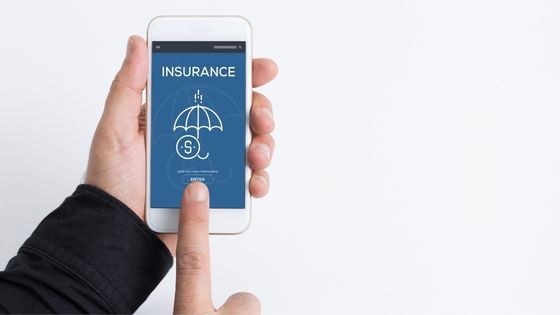 NY Insurance Hub are the experts at choosing great insurance in New York for your car or home, but if you're not sure what they look at, here's the list:
Want An Independent Agent or an Insurance Company?
People are not always aware of who is within an insurance company that is handling their accounts. This can leave you feeling like you don't have a lot of control. So in this case, it's a smart idea to work with an agent who can help you find your insurance company. This means there is a face to the corporation, and if you choose an agent, they often know the ins and outs of the industry too.
NY Insurance Hub can help people searching for insurance who want an independent company to help them make a choice. To know more, click here.
It's important to know that an insurance policy is a contract. What's covered and not covered is specified in your policy. You've got to read your policy and talk to your independent agent so you know how a future loss may be covered.
Research The Company's History & Reputation
With a little bit of research, you can find out more about the companies you're interested in. This is what you may gain from this research:
How long the company can be in business.
Which states do they run in.
Their company values, mission and structure.
The company's leadership and who is in charge.
Their community involvement and any charity work they do.
The Company
S financial strength.
Reviews, but not straight from google. Look to other companies reviewing them free of charge.
Know The Insurance Company's Financial Strength
If you ever need to claim through insurance for a worst-case scenario, you don't want to hear that your insurance company can't pay you because of your poor financial performance. Many insurance companies work with independent credit rating agencies that look at many factors and financial results to determine a written rating or score. Be sure to check this score before you decide who to go with.
Coverage & Price Matters
It's vital to choose an insurance company that can provide appropriate coverage for your needs, whether they be personal or business.
Price is, of course, a consideration when purchasing insurance, but it shouldn't be the only thing you consider. There are many reasons pricing varies between insurance carriers. A lower price may indicate that you get less coverage, but this also means more money out of pocket if something goes wrong. A lower price may also show that the insurance carrier may not be experienced in the market you're insuring, so make sure to choose carefully, and not let a low price fool you.
It Should Be Easy to Handle
Before committing, it's important to know how you will be interacting with the insurance company, and how easy it is to contact them.
Some of these interactions are:
How easy it is to pay the bill online.
So they have social media platforms?
Do their policies change often, and do they tell you?
Can you ask billing questions easily?
How easy it is to get a claim online.
Do they offer 24/7 customer service?
Check Available Discounts
Some companies offer more flexible payment plans than others. When shopping, be sure to ask how they accept payment. You may be able to get a discount by setting up automatic withdrawals or paying in full several months in advance. Some insurance companies also reward good driving or have discounts for multi-car families, newer homes and if you have CCTV installed.
To find out which discounts are offered, you can ask your insurance agent if you have one, or research independently. You may need to call I'm however as these discounts aren't always published.
Ask For Referrals
Every day we're overwhelmed with marketing and advertising messages that can be too much to take in. It's easier to talk to family, friends, and co-workers to learn about their experiences with an insurance company. By doing this, you may have the chance to hear of new companies and new policies.
Service Model
Insurance companies can sell directly to consumers or through a network. This is something not a lot of people are aware of. This is why learning about a company's service model can help you make a better choice. For example, what kind of customer support can you expect? How are complaints handled? If you have a claim, will an agent from the insurance company handle the claim for you or will an outside claims company handle it? Once you have these answers, you can definitely make a decision to suit your precise values.
NY Insurance Hub Agency
125 Wolf Rd STE 404 Albany,
NY 12205 518-783-0105
GMB URL: https://g.page/r/CSpwJcUJX29hEBA