It is evident that the popularity of ecommerce is growing daily among people. Online shopping websites are becoming the first choice of users as well as of the businesses. The ecommerce content management system (CMS) provides website owners to set up their online business in an effortless way. Online companies that offer their users features such as a user-friendly website, and categories for homogeneous products, from accepting payment to shipping the product, are all with the help of a content management system.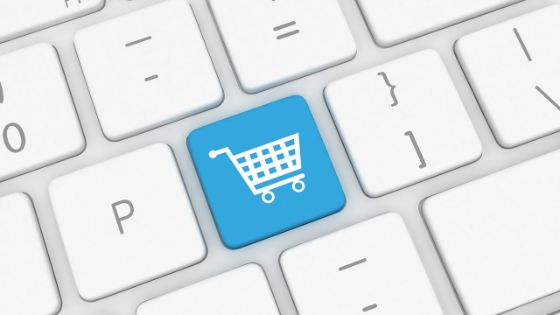 How to choose CMS for ecommerce
Easy to use— the need for cms arises when someone wishes to reduce the burden of maintenance from them. An ecommerce cms is used when someone does not have adequate knowledge or resources to run an ecommerce website. So it is essential that the cms you are planning to use are easy to use.
Popularity— the cms you are looking to use must be popular, and the popularity of an ecommerce cms can be ascertained by the review of the people. When a product or service is used by many people, the owner works hard toward customer satisfaction. So the popularity of the ecommerce cms should be considered.
Pricing and payment plans— before choosing ecommerce cms, you must know what price and payment plan they offer. This is a significant factor that plays a vital role in determining ecommerce cms.
Design— the design of your site must be mobile-friendly; it is seen that 92% of the users access the internet through mobile. So choosing an ecommerce cms that is mobile-friendly is essential.
Compatibility— the ecommerce cms you plan to use must be compatible with your website. You must consider that the ecommerce cms you're going to use must not affect the performance of your website.
Advantages of using a Content management system with ecommerce websites
Turn your website into an ecommerce site— if you have a website and you want to do online business through it, you can use platforms such as BigCommerce, which facilitates a feature to turn an existing website into an ecommerce website.
Manage your products— A content management system is the best way to keep your products organised. A user can receive orders, accept payments, and provide product shipping using a content management system.
Integrate with payment providers— you can integrate your website to various payment gateways such as PayPal, Amazon, etc., to accept payment from customers.
Navigate traffic to your website— by providing ecommerce services on your website; you can generate heavy organic traffic to your website. You'll be able to understand the needs of your customers better and can turn the potential buyers into customers.
6 Best CMS for ecommerce
BigCommerce— it is one of the most powerful ecommerce platforms. It serves the needs of around 60000 merchants. It is easy to use, and it provides easy and popular payment accepting methods to the user. The bigcommerce platform is designed to support the advanced level of SEO integration and is very flexible.
 Shopify— Shopify is being used by almost 800000 businesses worldwide. It is meant for those business owners who run small businesses and want to handle their online store, take orders, and manage their products under one roof. There are many advantages of using Shopify, one of which is that it lets you use your domain name.
 Woocommerce— woocommerce is one of the largest and most used ecommerce platforms. It is trendy and easy to use. It provides the user with additional features such as products can be put in categories, a large number of customization, the store set-up is simple, etc. Woocommerce provides a unique feature that makes the website easy for mobile users. There is an advanced digital marketing course in Jodhpur where they train you to design your own ecommerce store on multiple CMS platforms and start a business online.
  OpenCart— this is an open-source content management system designed for non-technical users. It is free of cost and very easy to use and configure. With OpenCart, you don't need to pour huge amounts of money to open your online store. It is compatible and flexible when it comes to payment plans.
Wix— Wix is not explicitly meant for ecommerce websites, but it helps but the website owners can add commerce modules to their website if they want. This is very useful for those website owners who are from non-technical backgrounds.
 Volusion— it is a cloud-based ecommerce platform designed for non-coders. It provides inventory management, payment collection, and marketing services. Volusion is suitable for medium and large online businesses.
Conclusion
This article aims at describing the factors that are to be considered when opting for a content management system. If you are a website owner looking to start an ecommerce website through your website or set up an ecommerce website, you must ensure that the CMS platform you are using is easy to use for you and is user-friendly for your customers. There are many affordable and efficient content management systems available on the internet, some of which are also open source and free of cost.