Your posture is important for your health and can reflect your mood. Proper posture alignment allows your muscles, ligaments, and skeleton to work together efficiently. This reduces wear and tear on your body and helps prevent pain in the lower back, hips, knees, and ankles.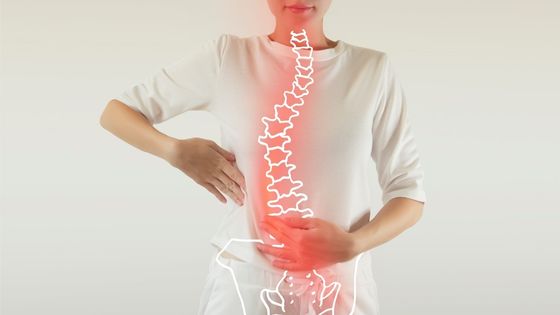 1. Be Aware of Your Body and How You're Holding Yourself.
Becoming aware of your body posture is the first and most important step in achieving good posture. The easiest way to do this is by taking a few moments throughout the day to stand up straight and square your shoulders, gently draw them back and lift your chin.
Another great tool for improving posture is regular stretching exercises, which can help improve muscle strength and keep our bodies limber. With time and dedication, anyone can significantly improve their posture and enjoy the long-term health benefits of maintaining good form daily.
2. Make Sure Your Spine is Aligned by Sitting Straight and Holding Your Shoulders Back.
When sitting in chairs, ensure your spine is in alignment by sitting up straight with your shoulders back. It would help if you also avoided slouching or hunching your shoulders while seated. If you need assistance finding a comfortable yet supportive posture, consider investing in an ergonomic chair or postural support device, as these can help ensure that you are sitting correctly. Furthermore, occasional breaks away from your chair can help reduce fatigue and relax the body during extended periods of sitting.
3. When You're Standing, Keep Your Weight Evenly Distributed on Both Feet.
Good posture is essential for long-term comfort and for avoiding potential injuries, aches, and pains. That's why keeping your weight evenly distributed on both feet when standing is important. Having your feet shoulder-width apart and keeping your core engaged helps create a balanced distribution of weight.
This will not only help ease any stress placed on other parts of the body like your back and shoulders but also help keep you from feeling off balance or at risk of slipping or tripping. When practicing good posture while standing, it pays off to stay mindful, take breaks if needed, and develop creative ways to help keep yourself balanced throughout the day.
4. Have a Comfortable Chair With Good Back Support
Are you sitting in front of a desk for hours on end? If so, ensure your chair is comfortable and provides enough back support. Taking good care of your posture is essential – not only to prevent physical discomfort but also to avoid the potential long-term health risks associated with poor posture.
Choose a chair with lumbar support that allows you to sit upright, and consider adding a footrest if needed. Adjusting it to find the right level of comfort will help ensure that you remain alert – enabling you to get the job done efficiently and prevent physical strain.
A sciatica chair is great for providing sciatic pain relief and eliminating back strain. If you need additional support, this specialized chair is designed to provide extra lumbar cushioning while supporting the hips and lower back. It also encourages proper posture by keeping your spine aligned, helping you stay comfortable, and reducing any physical discomfort or fatigue caused by long hours of sitting.
5. Take Breaks Often to Move Around and Stretch Your Muscles.
Taking regular breaks to move around and stretch your muscles is one of the simplest and most effective ways to maintain good posture. It will allow you to practice proper posture, but it also helps improve circulation and increases muscle flexibility, preventing future tightness and pain. Taking just a few minutes during the day to move or stretch provides innumerable benefits that result in better overall posture. Plus, it's not as hard as it looks; there are small exercises you can do even when sitting!
6. Practice Good Posture Habits Every Day
Good posture habits are important, as they can help with more than just aches and pains– they can also help with confidence and overall physical health. Taking care of your posture should become a daily habit in all settings – standing, sitting, and even lying down.
With regular practice, proper posture becomes second nature for most people: your body naturally remembers how it should be positioned in any activity or pastime. Furthermore, establishing good posture from the beginning can prevent potential discomfort or pain that may arise from developing bad habits later in life.
Bottom Line
Good posture is important for your overall health and well-being. Following the tips in this blog post can improve your posture and start feeling better today. Remember to be aware of your body, keep your spine aligned, and take breaks often to stretch and move around. With a little practice, good posture will become second nature.