Having clear, luminous skin is possible if you're willing to put in the effort and follow the proper steps. Skincare isn't a one-size-fits-all plan, so it's essential to tailor the care you give your skin to your individual needs. With these simple steps, you can take control of your skincare routine and start seeing results in no time!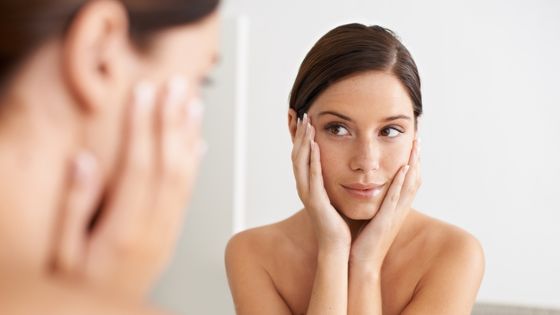 Exfoliating for Maximum Results
Exfoliating helps to remove dead skin cells and dirt from the surface of your skin, which can clog pores and lead to acne breakouts. Exfoliating can also help to improve the absorption of other skincare products, such as moisturizers and serums, allowing them to penetrate deeper into the skin.
When it comes to exfoliating, choosing the right product for your skin type is important. Experts from K-beauty can help you choose the right products for your skin type. For example, those with sensitive skin should opt for a gentle exfoliator, while those with oily skin should look for an exfoliator that contains alpha hydroxy acids.
Another tip for exfoliating is to use a soft brush or sponge. This will help to prevent any irritation to the skin, as well as help to remove any dirt and debris that could be clogging pores.
Understanding Your Skin Type & Tailor-Making Your Skincare Plan
There are four main skin types: oily, dry, normal, and combination. Oily skin tends to be shiny and prone to breakouts, while dry skin is often flaky, rough, and lacks elasticity. Normal skin is not too oily or dry and has a healthy balance of oil and moisture, while combination skin is a mix of oily and dry areas.
Once you've identified your skin type, you can tailor your skincare plan to suit your needs. This includes choosing the right cleanser and moisturizer for your skin type and incorporating other products, such as serums and exfoliators. It's also essential to avoid products that contain harsh chemicals and fragrances, which can be damaging to the skin.
Natural Ingredients for Skin Care
Incorporating natural ingredients into your skincare routine can have a substantial positive impact on your skin. Natural ingredients such as aloe vera, honey, avocado, and green tea are packed full of antioxidants and vitamins that can help to nourish and protect the skin.
Aloe vera contains anti-inflammatory properties that can help to reduce redness and irritation. Honey is another excellent natural ingredient, as it contains antibacterial properties that can help to fight acne and other skin problems.
Avocado is also a great source of healthy fats and vitamins, which can help to nourish dry skin and reduce the appearance of wrinkles. In addition, green tea is rich in antioxidants, which can help to protect the skin from environmental damage and reduce inflammation.
Getting Enough Sleep & Water for Healthy Skin
Sleep is essential for skin repair, as it helps to restore the skin's natural balance and reduce inflammation. Aim to get at least seven to eight hours of sleep each night to ensure your skin looks its best.
Drinking plenty of water is also essential for skin health, as it helps to keep the skin hydrated and flush out toxins. Aim to drink at least two liters of water daily to ensure your skin is getting the hydration it needs.
Diet & Its Impact on Skin Health
Eating a balanced diet rich in fruits, vegetables, and healthy fats can help nourish the skin and keep it looking its best. Limiting your intake of processed foods and sugary snacks is also important, as these can cause inflammation and trigger breakouts.
Incorporating foods rich in antioxidants into your diet can also help protect the skin from environmental damage. Foods such as dark chocolate, blueberries, and green tea are all excellent sources of antioxidants that help keep your skin looking its best.
Now that you know everything about your skincare routine, what are you waiting for? Start your flawless skin journey today!