If you are looking forward to investing in a taxi dispatch software, then we must say that it is the right time to do that. Thinking why? Well, there are many important reasons behind this. We will focus on discussing these reasons in the forthcoming section. But, before that, let's have a quick look at what taxi dispatch software is all about.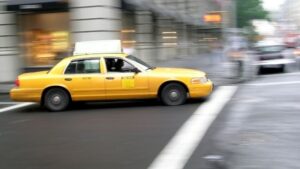 Understanding Taxi Dispatch Software In Detail
It is referred to as a solution that let taxi businesses track their drivers. Also, it helps the drivers to catalog data which includes:
Comprehensive analytics
Manage both customer and driver requests
Optimized route directions
Availability of the driver
Automate payment info along with processing
Schedule ride requests
GPS tracking
Manage dispatchers and users in software program
Price setting
By utilizing this software system, the dispatch teams focus on automating particular functions of the dispatch procedure. It includes routinely listing rides along with scheduling those ideally. Again, this software helps in tracking the data, especially on peak ride times, cutting down paperwork, and also removing any sorts of booking mistakes.
Now, let's have a quick look at the major benefits that are offered by taxi dispatch software:
Benefits That It Provides For Your Taxi Business
More data is always considered to be better, whenever it comes to handling a fleet of any kind. By implementing the right software, you would be able to save time and also optimize performance. And as already discussed in the above section, taxi dispatch software can be the right tool for your business.
It is an amazing vehicle management solution that along with optimizing your back-end dispatch services also offers more precise info to your customers. Similar to any other vehicle management system, this software is designed in a manner to get rid of issues related to missed bookings.
Also, it aids in effective optimizing of data for dispatchers and drivers. However, whenever you choose a taxi dispatch software, you will get many interesting benefits that you will fail to find in other available software. If you are thinking about what these benefits are, then don't worry! We will clear all your related doubts in the below section:
• Operational Efficiency
It can be a highly challenging task to manage a taxi fleet. This is due to complicated dispatch procedures, fierce competition, customer safety along with quality. In such a situation, an advanced fleet management system with real-time tracking, reports, and updates can enable the overall improvement. Also, it helps in effectively boosting the efficiency of the dispatch procedure.
• Enhanced Brand Recognition
If you are inclined towards offering high-quality service to your passengers, then it will effectively boost brand recognition or awareness. Again, you would be able to promote a global presence of your business with the help of the digital reach of this software. So, irrespective of the location, you can easily connect with your passengers.
• Better ROI
A taxi dispatch software aids in offering higher quality and reliability, which in turn, helps to boost the total volume of taxi trips. And ultimately, it results in higher ROI, more passengers, and increased revenue for the taxi business owners.
• Real-Time Tracking
A sophisticated taxi dispatch software will offer you precise GPS location which helps in maximizing trips in a particular area. You can make use of this real-time tracking for assigning works in a much better way. Or else, you can have an automated service to do this for you. It will significantly help you to expand your business into multi-location taxi services. Also, it will allow you to appropriately track your fleet.
• Multi-Location Usage
One of the important things to note is that every passenger market is not the same. But, if you are employing taxi dispatch software, you do not have to worry about this thing. It can effectively help you to adapt to a completely new environment from overseeing airport pickups and transportation to competing in those cities with very few public transportations. For instance, this particular solution can assist in planning out the price between various cities.
• Find Out Risky Driving
Every taxi dispatch software does not have the capability to do this thing. But, if you opt for advanced services, then it can help you to negate rough driving. Some of the software also provides you the opportunity so you can track the data easily on occurrences like harsh braking, speeding, hours worked, and a lot more.
• Scalability
It is a complex task to run a taxi service. There is fierce competition in the market from applications like Lyft and Uber. So, if you are looking forward to getting a competitive edge and growing your business, then you should have the ability to compete with businesses that tend to have software solutions specifically for their dispatch services.
With the help of an appropriate taxi dispatch service, you would be able to automate services and also scale your operations. These particular services can help in the growth and expansion of your business along with effectively optimizing the fleet performance.
Concluding Thoughts
From this comprehensive blog post, we hope, now you have got a clear idea about the benefits of implementing a taxi dispatch software for your taxi business. So, in case, you are focusing to take your business into various locations, want to optimize your driver time, and need assistance with keeping track of transactions, then you will need these services.