Event marketing is any endeavor that raises awareness of your business or merchandise. The advantages of event marketing are extensive. They allow you to develop profitable face-to-face interactions while raising your business's profile, sales, and positioning. In addition, press coverage and social media might help you expand your online visibility.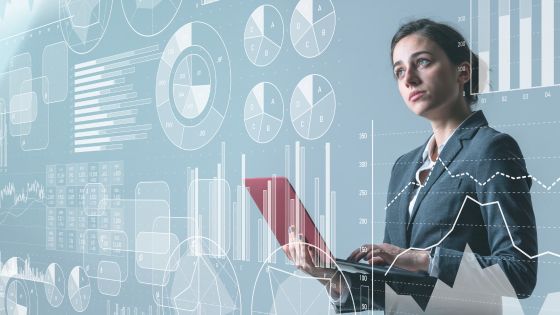 The event's profitability, and your business's success, depend greatly on how well you market it. Yet, there is typically pre-and post-event marketing, so the marketing process isn't restricted to the event only. This guide will cover pre- and post-event strategies for the event's success.
Strategies For Pre-Event Marketing
The two main goals of pre-event marketing are to increase registration and generate genuine, organic excitement about the upcoming event. An essential step in arranging an event is pre-event promotion. Ensuring people know about your event is important, but you must also create excitement among attendees by raising awareness.
1. Establish Reasonable Goals
Regarding marketing efforts, having a stretch goal is never a terrible idea, but it must be based on real data. It can be challenging to know what to anticipate when attending an event for the first time, so take the time to inquire and look up what this event has accomplished in the past for other vendors.
If you have previously participated in the event, consider the outcomes from that experience and plan on performing somewhat better. You ought to have learned some effective methods and things that didn't work as you got more familiar with an event. Yet that experience should give you a better idea of what you can anticipate.
2. Drive Ticket Sales & Event Registrations
Using an event tech platform that links registration with an event app considerably simplifies the task if your objective is to increase registration and ticket sales.
Releasing early registration discounts before the registration release dates to appeal to specific attendee demographics. To find out what days/times your audience is most likely to open emails from you, look into your email analytics or marketing automation system. On these days, send invitations to your event.
3. Leverage Content Marketing
If you don't let people know about your event, they won't realize it's happening. Curating shareable material before an event can increase pre-event hype, reach out to new audiences for attendance, and keep the event in people's minds after it's finished. Writing about your event gives you something to connect to social media besides the event landing page.
The visibility will increase, and it will be simpler to reach a larger audience if your posts are valuable to the audience and they share them. Creating a digital teaser campaign can heighten the suspense and increase interest in your business. Connecting with the audience is essential throughout the promotion phase.
4. Promote Networking
Ensure your platform allows guests to connect anytime during the event experience while looking for an event technology platform. Use technologies like participant profiles, LinkedIn link links, and private social networks (like Group Discussions) to generate conversation before the event instead of limiting your focus to on-site participation exclusively.
To ensure your event's efficacy, remember that pre-event contact with your guests is essential. It would help if you also didn't wait until all your visitors are there to generate enthusiasm, enable networking, and offer value for partners.
5. Utilize Social Media
Before the event even starts, connect with the target audience. Make a conference countdown clock. Include the hashtag for the event in any social media posts. Even begin arranging your one-on-one meetings with individuals and companies. You have more opportunities to connect with individuals the more you let them know you will be there and are excited about meeting them.
Establish a distinct phone number and promo code. Making ensuring the information you collect is useful is the key. You can assess the success of your marketing initiatives by using a special phone number or discount code tied to the event.
Strategies For Post-Event Marketing
Post-event marketing offers the ability to provide attendees with value and collect insightful feedback to improve your next event. The first step in post-event marketing is to contact attendees of your event.
It can be a thank-you note for coming or as detailed as a long questionnaire regarding the event. You can capitalize on attendees' enthusiasm and achieve event-related goals by engaging in post-event marketing.
After the event, there are several opportunities to engage with attendees. Using several methods increases your networking chances, expanding your post-event feedback alternatives.
1. Organize Networking Event
Event networking platforms are a new and amazing breakthrough in the events industry's use of technology. Networking with other participants, event organizers, speakers, and influencers is one of the main benefits of attending a business event, conference, trade fair, or expo.
The notion of networking after the event is a fantastic way for guests to stay in touch and connect. Post-event interaction should keep the conversations continuing or the buzz alive and promote the formation of relationships. Moreover, it allows you to meet guests who would not otherwise choose your brand over a rival's!
2. Send Follow-up Email
One of the simplest methods to stay in touch with a big group of individuals is through email marketing. These contacts have probably already been organized based on the pre-event marketing. If you possess a list of registrants, divide it among those who arrived and those who did not.
Give each section a message that is unique to them. Please extend your gratitude to everyone who attended. A post-event promo code, exclusive deal, or piece of material that is only accessible to those who attended might provide value, including a survey when you wish to ask your audience what they thought of your event.
3. Share Event Moments
People worldwide continue to share their memories and relive the amazing moments they had at the festivities thanks to the popular hashtags #ThrowbackThursday and #FlashbackFriday. Moments might include the decor, the setting, meeting a speaker or influencer, or even a selfie!
TBTs have established themselves as one of the most engaging and reliving features on Twitter and Instagram. Even after the event is ended, use these hashtags as one of the most inventive event marketing strategies.
4. Create A Contest Or Quiz
One of the most powerful tools available to customers today is social media. You can collect event attendees on various social media platforms with various options and encourage them to promote your event through fun activities.
Even at business and professional events, attendees usually search for the fun aspect. Those who successfully respond to the quiz questions or are contest winners can keep a little prize.
5. Use Influencer Marketing
If done correctly, influencer marketing has shown to be quite successful in the industry or sector. Even if it's a long-gone strategy, use word of mouth in a digital context today. If the event's presenters, guests of honor, or other influencers promote your film after it ends, it will continue to draw much attention.
Create your marketing strategy for the event such that the influencers and speakers are forced to tweet, mention, repost, and modify their statuses about it.
Conclusion
It is common to be unsure whether you make the proper decisions during your preparation. If that occurs, go back to the beginning and consider what your brand is all about. What are your aims and goals? Tell your narrative in a variety of ways, on a variety of platforms, and with a variety of audiences. Your tale is always going to be good.
No matter what event you're holding, paying great attention to the before, during, and after is essential to ensuring everything goes well and that attendees are satisfied. By keeping the big picture in mind, we hope these suggestions will help you go one step closer to planning the ideal event that everyone will adore.