Cyber laws are becoming increasingly important in countries like India that have extremely extensive internet usage. There are strict laws that govern the use of cyberspace and oversee the use of information, software, e-commerce and financial transactions in the digital environment. India's cyber laws have helped enable e-commerce and e-governance to flourish in India by ensuring maximum connectivity and minimizing security concerns. It also made digital media available in a wider range of applications and increased its scale and efficiency. To learn more about cybercrime laws in India, connect with an best Clinical Psychologist at TalktoAngel.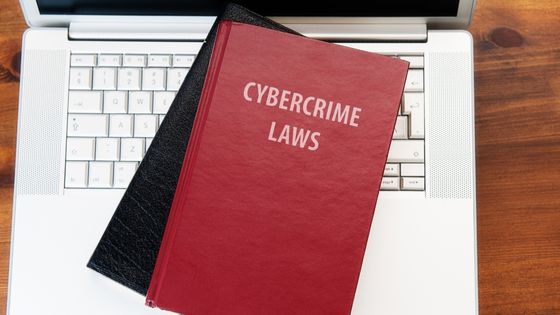 Why Cybercrime Laws in India
Like other countries, our country is too concerned about the issue of cyber security and related crime. In India in particular, cyber security issues are on the rise and its responsibility to address them is critical. It was recently revealed that the government loses nearly Rs 1.25 lakh crore annually to cyber-attacks, according to a cybercrime analysis in the Economic Times.
Recently, In Chandigarh University a massive protest began by the students of the university, some student were recording Female students bathing videos from the hostel and circulated through the internet. This is one of such example for cyber bullying. The government must devote significant resources to protect critical data assets. Cyber law needs to be updated to incorporate the latest legal and technological developments and to address the challenges posed by the rapid development of technology.
Internet usage is also associated with security concerns and there are even some malicious individuals who want to gain unauthorized access to a computer device and use it to commit fraud in the future. There are a number of ways that individuals or associations can take action against others who commit crimes or violate cyber laws.
Important provisions of the IT Act
The IT Act is prominent in the entire Indian legal framework as it governs the entire investigative process related to cybercrime management. The following are the relevant sections:
Section 43: This section of the IT Act applies to individuals who indulge in cybercrimes such as damaging the victim's computers without the victim's proper consent. In such a situation, if the computer is damaged without the owner's consent, the owner is fully entitled to full refund of the damage.
Section 66: Applies to any conduct described in Section 43 which is dishonest or fraudulent. Such cases are punishable with imprisonment of up to three years or a fine of up to Rs. 5 lakhs.
Section 66B: This section describes the penalties for fraudulently receiving stolen communications equipment or computers and establishes a possible three-year prison sentence. Depending on the severity of the fine up to Rs. 1 lakh can also be stored.
Section 66C: This section focuses on digital signatures, password hacking and other forms of identity theft. This section imposes imprisonment up to 3 years along with one lakh rupees as fine.
Section 66D: This section covers cheating by impersonation using computer resources. If found guilty, he can be punished with imprisonment of up to three years and/or a fine of up to Rs 1 lakh.
Section 66E: It is an offense under this section to take pictures of private areas, publish them or transmit them without the person's consent. If found guilty, he faces imprisonment of up to three years and/or a fine of up to Rs 2 lakh.
Section 66F: Cyberterrorism acts. If found guilty of a crime, a person could spend their entire life behind bars. Example: When a threat email was sent to the Bombay Stock Exchange and the National Stock Exchange, urging the security forces to prevent a terrorist attack planned on these institutions.
Section 67: This includes the electronic publication of obscenities. In case of conviction, there is a risk of imprisonment for up to five years and a fine of up to 10 lakhs rupees.
Protect your mental health
Mental health is a major concern in cyber bullying that not affects physically but leaves a traumatic experience on one's mind for life time. Cyber bullying behaviours have been shown in studies to contribute to:
Don't retaliate or write a nasty post as a reply
Retaliation will only make the situation worse. Additionally, it will be more difficult to make a claim or file a complaint if there is an electronic trail of you and the bully going back and forth. You definitely don't have to take the abuse, but be smart about how you respond to find out the history of the bully's actions without bringing yourself down in the process.
Try not to take rude comments personally
Remember: these hateful, hurtful and rude comments have little to do with you. They deal with many more problems that the bully has. It's not easy to accept, and it certainly doesn't make things any less harmful on your end, but try to remember that hurting people hurts.
Need of Counselling
Anxiety, Loneliness, Depression, Somatic symptoms, Suicidal thoughts and problems usually take place when we take such matters lightly and think mental health is not a big deal, but sometimes physical wound may get better after time but Cybercrime causes enormous psychological problems in certain cases, especially when the victim has been emotionally attached to the cyber attacker. In blackmail cases where the victim has shared personal photos or videos, the victim may suffer from feelings of guilt and fear. In such cases, counselling is very important because the victim lives in constant fear or guilt. And he/she needs a trust psychologist or an online counseling that can give them advice how to deal with the situation. Generally these topics we tend to hesitate with her family, friends or anyone who is close with them. Professional help from an online therapist not only help you to overcome but also it is judgment free. It is always advisable to talk to a professional person rather than any known person. You may consult with an Best psychologist near me at TalktoAngel and take online counseling.