Big events can be bolstered and celebrated well with safety and ease by choosing a classy limo as your means of transport however there are some limitations associated with this. In this post, we'll go over some considerations that are required while choosing a right Limo party rental service.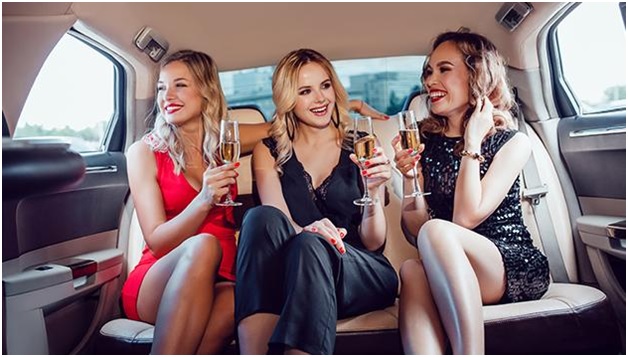 Who doesn't wish a smooth, lavish and memorable experience on their big day, be it a birthday party, wedding ceremony, retirement, prom nights, or such events. While limo services provides you with safe and comfortable on time arrivals but one must ensure of a few things which we are going to discuss below before booking a limo party rental service.
Filter out the best Limo rental services considering following factors:
Understand your need
Deciding on what kind of limo to choose should be based on your requirements. Factors like desired facilities, number of guests, budget and event type must be taken into consideration thus you can come to conclusion by narrowing down on the options available.
Make comparison based on the reviews
Reviews is the one of the effective way to find out the how reputable and sound the limo company is. However, some reviews can be misleading as well but this can be countered by closely analyzing if the company is readily receiving the feedback online without any manipulation and if they have their customers' testimonials available on their website. This says a lot about the company.
No company ever lets out negative feedback and review about their product or services so one should carefully look for the fishy signs and then decide on the choosing right Limo service for them.
How diverse is company's fleet
A sound and reputable company is likely to have wide range of fleet of vehicles available, this also depicts that company is very well acquainted with the understanding the requirement of the company.
So, diversification is the fleet can be considered a sign of greater credibility.
Eliminate last moment surprises
You may find yourself dumbfounded later in case a company only charged you flat rates on transportation and then asking you to separately pay for cleaning bills, fuel, parking charges and tolls etc so it's better to clear all your queries and doubts in advance. You can ask the company to tell whether net bill is inclusive of whole services and features you've opted for.
Leave no room for confusions when its about payment method
Make sure you have talk to the company about if they take payment in advance or post service granted. Also, clarify whether companies accept payment through credit card, debit card or cash.
Look for features and facilities
You can also ask the company to acknowledge you with the features and facilities you'll be entitled upon opting for their company, based on this you can also draw comparison b/w different companies and choose best limo rental service.
Terms and Conditions
It's crucial to have a prior knowledge of additional changes to be incurred, penalties and cancellation policy which can save you from spending extra unnecessarily.
Credibility of the Company
A company's credibility can be testes based on their liability insurance policy, licensing and operation related affiliations. You must ask the company to produce you the documents that ensures accountability, authenticity and credibility of the company and chauffeurs.
Not only this but one must also check the criminal background of their chauffeurs.
Chauffeurs license
Make sure you've verified the chauffeur's license to ensure yourself safety. Reputed companies wouldn't keep away such information from its customers so choose wisely.
Arrange backup for unforeseen changes
With proactive and planned approach one can easily avoid anticipated or unforeseen mishappening. One must confirm the appropriate date and time of the event and should have arranged back up plan in case any holiday occurs.
Place the contract
Placing contract will save the interest of both the parties and contract can smoothly conduct the refund policy if granted or there will be no room for uncertainty, doubt and dispute.
Go for a trial run
Going for a test drive will enhance the trustworthiness b/w both the parties and this will also help you test the experience and professionalism of your chauffeur.
Hire Party bus Kitchener rental service
Are you seeking best professional party limo service, then you're on the right page. https://www.kitchenerlimousine.ca/ provide top notch services where you'll only pay for the services that match your needs and requirements. Our courteous, experienced and professional chauffeurs will ensure you a safe and timely arrival on your destination. You can find range of services in our fleet which has been developed with the rigorous experience of many years. Get ready for the first class experience and opt for our unmatchable and reliable limo rental service and guarantee yourself a joyous ride.