If you're in the market for a new EHR, it's time to start considering the CareLogic EMR. Its fully integrated EHR helps to improve patient care, streamline revenue cycle management, and support interdisciplinary teamwork. With the CareLogic EMR, you can also create customized reports and forms, ensuring accurate patient records and accurate treatment plans. Read on to learn more about this solution. Also read on for an overview of the CareLogic EMR implementation process.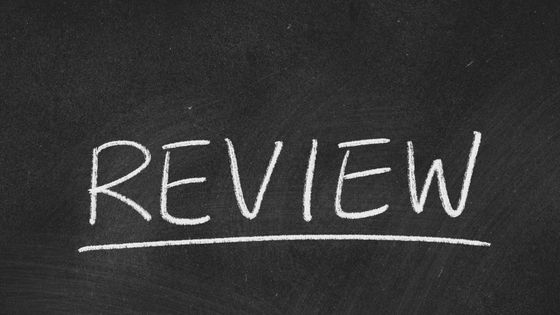 Qualifacts' CareLogic EMR
Quality behavioural healthcare providers will benefit from the enterprise-level functionality of Qualifacts' CareLogic EMR. Its tools mimic behavioural health provider workflows and support clinical decision making. The EMR also supports laboratory integration, progress notes, and electronic prescriptions. Qualifacts is an ONC-ATCB-certified company that is based in Nashville, Tennessee. It is also easy to use for end users. Its online support center offers detailed help for users and administrators.
One of the best aspects of Qualifacts' CareLogic EMR is its intuitive interface and customizable workflow. This allows users to add and edit services and create unlimited forms and service templates. The CareLogic community is a great resource for support, and Qualifacts is eager to hear from their users. The company is also a SaaS provider, so it does not require traditional backups or maintenance. This can be a big plus for busy healthcare practices that use the system on a daily basis.
Its flexibility
The Carelogic EMR is a web-based digital health record system that offers a range of advanced features to health organizations. Developed for the behavioural health market, it offers a full-range of functionalities, including billing and work schedules, revenue monitoring, and ad hoc reporting. It meets the needs of small to medium-sized behavioural health agencies. Among its features are advanced analytics and a streamlined user interface.
CareLogic allows for great customization of its software to suit the needs of organizations of all sizes and types. Although the company offers extensive training to implement the Carelogic system, they could have provided better explanations of some of the product's features. However, the cost of the CareLogic EMR continues to rise, and the company is reporting record earnings. Small non-profit organizations may not be able to afford the features included in the Carelogic EMR.
Its cost
The cost of Carelogic EMR software varies greatly, depending on the number of users and physicians using the software. Costs for large medical practices range from $10k to $100k per month. Carelogic offers many features that help healthcare professionals meet a wide variety of business goals, including service billing, cost-cutting, and real-time dashboards. Here's a breakdown of Carelogic EMR's cost by user.
The main advantages of CareLogic EMR include its flexibility and ease of use, as well as its IT operations and support. The EHR also facilitates interdisciplinary teamwork, improves patient outcomes, and streamlines revenue cycle management. Additionally, the software provides extensive analytics and reporting features, as well as easy navigation and IT operations. CareLogic's support team is composed of experts in various fields, including EHR implementation.
CareLogic enterprise provides a complete EHR solution for organizations across the behavioral health industry. The platform streamlines business processes and provides an optimized use of staff hours and financial resources. CareLogic is a web-based application that allows multiple health agencies to collaborate. The system also has an automated data flow from client billing to ensure compliance. In addition, CareLogic's cost is lower than its competitors', and the company also offers monthly payment options and automatic deployment of its software.
Its implementation process
If your organization is evaluating care management software, consider Carelogic's EMR. The software is compatible with various data sources, including HCFA and 837 files. Carelogic Analytics helps streamline workflow, create compliance and quality reports, and track scheduling data. Carelogic's ODBC/JDBC connector enables organizations to access data from their own information warehouses, allowing them to develop custom report templates and dashboards. This helps improve the efficiency and productivity of health care professionals.
Qualifacts' CareLogic EHR streamlines workflows for mental and behavioral health professionals, with features that support collaboration among healthcare agencies. The CareLogic EHR includes a rule-driven validation engine to reduce administrative burden and promote collaboration. It supports electronic prescriptions, SOAP notes, and laboratory integration. It also provides a comprehensive online support center and extensive documentation tools. CareLogic's implementation process is facilitated by its extensive support center, allowing users to access and use the software from anywhere, at any time.