Online trading in the stock market is on a surge with vast opportunities. Traders are trying to invest using online modes and paperless trading. In addition, several companies and brokers are providing their services to investors.
They can use the platform to research, invest and make easy payments. Paypal is a popular payment platform available online. Traders can connect with it through brokers and make payments online easy.
To know how traders can make payments and buy stocks with Paypal. Here, we have a brief guide for traders and investors.
Learn more about what is Option Trading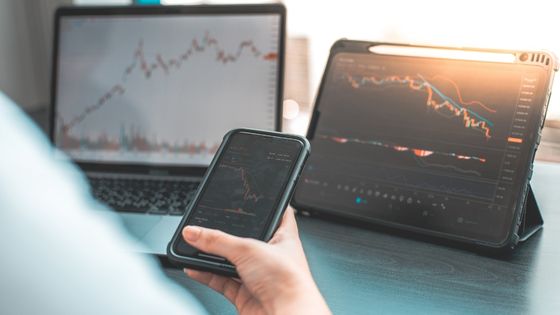 How to Buy Stock with Paypal?
Paypal is an online payment system. It is an ebay.com initiative, and it operates like an online bank. Traders can add funds, accept payments from customers and ensure secure transactions.
Paypal has various features to support clients. It makes trading more convenient for the traders.
It works as a bank and credit card to ensure safe payments.
Traders can buy stocks with Paypal through various brokers or exchanges. Many online service providers have the facility of Paypal like Investby broker. A trustworthy forex broker with advanced services and ease of payment.
Buying Stocks with Paypal
Traders have to first choose the broker they want to invest with. It requires market analysis and selecting the best broker. After that, traders can follow the process to use Paypal for stock purchases:
Open Trading Account
The first step of the process is to open a trading account. Then, traders can visit the website of brokers and register. It needs an email address and password. Then verify their email address to proceed further.
Verification of Account
Traders must verify before accessing the trading account and other features of the broker's trading platform; for the verification, traders will require ID proof, like a driving licence.
They have to upload a copy of the document online. Along with this, they have to provide residence proof. It can be through an electricity bill or bank statement.
Deposit Funds
Deposit of funds is the next step after verification. Without funds, traders cannot invest in financial instruments. So, depositing funds is an essential step in buying stocks.
Traders connect with a payment system to make their trading smooth. They select Paypal as the payment method.
The Paypal method of payment is available with many online brokers. Traders can check with the brokers in advance and then proceed with the process. Also, the amount of minimum deposit varies with brokers and their services.
Buying Stocks
Traders can use the platform of brokers to buy stocks online. For example, Investby traders can use the search bar to type stocks' names or ticker symbols.
They choose the stock and enter the number of stocks they want to buy there. Next, they click the enter button to buy the stocks. Then they enter the amount of which they want to buy the stocks.
They can purchase from the deposit of funds. Or they can add more funds with Paypal to buy stocks.
It is a quick and easy method of making payments.
Finally, they confirm their transaction and enjoy trading with the Paypal payment system.
Features of Paypal
Paypal is a famous payment platform available online. It has various features making it the best online. Below we have the significant features of Paypal for traders' knowledge:
Instant deposit of funds is the most attractive feature of Paypal. Traders can be quick with their investments and payments. Also, the transactions are smooth and effortless.
Another feature of Paypal is that it is a secure payment method. Traders need not enter any sensitive information to make payments. It has end-to-end encryption to provide safety for transactions and clients' information.
Convenient and easy-to-use payment method. It is simple to use without any complications.
Paypal charges meagre fees for the transaction, that too only under certain circumstances. It can be for any particular payment or broker. But, overall low fees.
Conclusion
The article offers readers a simple and brief guide on Paypal. As a result, they can understand the process of how they can buy stocks with Paypal. Also, it gives features of the Paypal platform.
Thus, making it easy for traders to understand the payment method and its services.