Organizing and managing events is not only an important element for your event's success, but audience engagement is the most critical aspect of the success of any event. People attending your event must feel entertained and engaged from the beginning to the end of the event.
Simply promoting your event on social media can never be enough for your event marketing and audience engagement.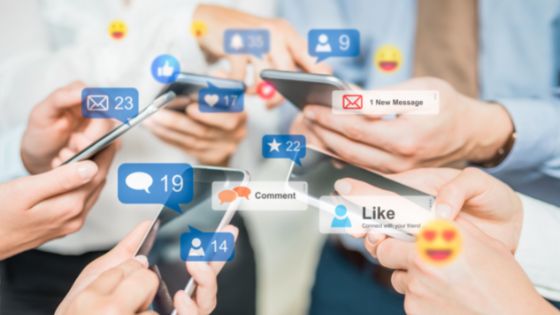 You have to create exclusive event strategies that include reaching existing and new audiences, selling more tickets, and keeping the audience engaged in the event.
Here are some effective strategies to enhance your events with social media and increase attendee engagement in your events.
Ideas To Enhance Audience Engagement Through Social Media
Social media is the most effective tool to boost your event significantly. So, let's look at methods to do that correctly.
Create A Hashtag
Using hashtags, you may collect all the content about a particular subject in one area. Your followers and attendees will have an easy method to communicate with you, your event, and one another if you create a custom hashtag for it.
By clicking on the hashtag, it's simple to search for everything that has been said. Additionally, you can browse and follow discussions regarding your event with ease. Finally, create a social media wall to aggregate conversations from several networks.
Use your hashtag to share all information about your event, and exhort others to do the same. Additionally, you can achieve success by marketing your hashtag. Post it on your website, brochures, newsletter, and other marketing materials.
Display A Social Wall
A social wall is an effective tool for promoting your event, increasing audience participation, and continuing the conversation after it has ended. Create a devoted virtual audience by using live social media walls or an embedded wall to show social media posts that your attendees, speakers, and sponsors share.
A social wall is sometimes compared to a campfire where people gather. It promotes interaction and camaraderie, aids in attendance integration into the event, and enables you to give them a chance to shine.
Design Compelling Content
You will better understand what your target audience wants and what will make them more involved if you know who they are.
Developing targeted material can increase audience involvement from the outset and generate interest in your event.
Additionally, it will create a connection between your event and the target audience, which is crucial for drawing in attendees and empowering them to choose to participate in your event.
Use Polling
A recent survey found that 71% of marketers utilize polls during virtual events to enhance audience participation.
There are several super-simple, super-quick ways to conduct polls on social media. For instance, Twitter allows you to ask a question with up to four multiple-choice responses, and Instagram Stories has a tool that lets you ask a question with a straightforward two-answer choice for participants.
A pleasant, participatory atmosphere may be created by using polls throughout an event to determine what your audience genuinely wants to receive out of it. An important speaker at your event, for instance, could set up a little poll midway through their presentation.
Organize Contests
Sometimes you need to give individuals extra incentive to share information about your event. By holding a competition or a ticket giveaway, generate some hype. Take advantage of the chance to advertise your hashtag and enjoy announcing the winner; you might even do it during a live stream event.
Install Photo Booths
Installing a photo booth connected to a social wall is another technique to promote the creation of UGC. Make sure your hashtag is automatically added to postings and that they are posted to the live-updating album. Then, attendees could show their true photos on social media and get their 15 minutes of fame.
Involve Influencers
Although influencer marketing is challenging and frightening, it may work wonders for your event if done correctly. Finding influencers that are an excellent fit for your event is crucial. Of course, your topic or brand should be relevant to their areas of interest. Still, ideally, their followers will be somewhat dissimilar to your fan base. In this approach, you can enlist their assistance in reaching a new target audience.
Invite the appropriate influencers to your event after you've done your research and make a deal with them there. Establish and nurture a relationship with your influencers if your event is an annual repeat. Their support for you will influence their followers more if they frequently attend your events.
Wrapping Up!
Social media is a tool that has been working wonders for event organizers in recent times. You should also take advantage of it if you are already ain't. These social media strategies will surely enhance your chances of organizing a successful event.