Adventures are ways to enjoy the outdoors, but it's essential to be prepared. One potential hazard of hiking is developing blisters on your feet. Blisters occur when your shoes don't fit properly or when you're wearing socks that are too thin. To prevent blisters, make sure to wear well-fitting shoes and socks that provide enough cushioning. You can also reduce friction by applying talcum powder or lubricant to your feet before putting on your socks. If you do develop a blister, resist the urge to pop it. Instead, clean the area and cover it with a bandage.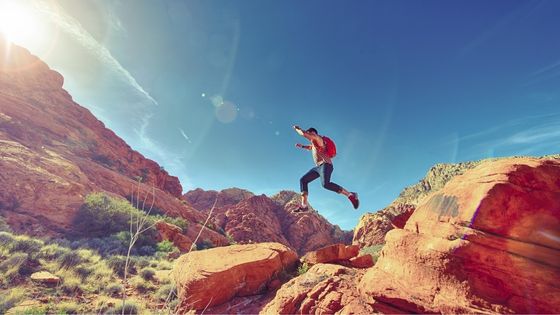 Proper Footwear
Blisters are a common hazard for athletes and hikers alike. They can be painful and frustrating, but there are some simple steps you can take to avoid them. First, make sure you choose the proper footwear for your activity. For example, if you're going for a long hike, opt for a comfortable pair of hiking boots that provide good support.
For a shorter walk or run, breathable sneakers should suffice. It's also essential to break into new shoes slowly. First, wear them for short periods, and gradually increase the amount of time you spend on them. Finally, be sure to keep your feet dry and relaxed while you're exercising. Sweaty, cramped feet are more likely to develop blisters than dry ones. Just follow these tips, and you can hopefully avoid any uncomfortable foot problems on your next adventure.
Socks
Blisters are annoying while you're out on a hike or run. Although it's tempting to tough it out, blisters can quickly become infected if they're not treated properly. Make sure you're wearing socks that fit well.
Loose socks can bunch up and rub against your skin, while too tight socks can cause your feet to swell. Instead, look for socks made of breathable materials like wool or bamboo, and ensure they fit snugly without being too tight.
Sandals
One essential piece of equipment for any hike is a good pair of hiking sandals. Hiking sandals provide comfort and support and can help prevent blisters and other foot problems. There are a wide variety of hiking sandals on the market, so choosing a pair that will fit your needs is essential. Check out the list of best men's hiking sandals, and surely you will be able to choose the comfortable
Dirt and Sands
Walking on the beach is a popular summer activity but can also be dangerous if you're not careful. One hazard to watch out for is sand getting into your shoes. If sand gets trapped between your skin and your shoes, it can rub and cause blisters. To avoid this, make sure to thoroughly brush the sand off your feet before putting on your shoes.
You may also want to wear socks to help create a barrier between your skin and the sand. Don't Pop it! This can cause an infection. Instead, clean the area and cover it with a bandage. With a bit of care, you can enjoy the beach without painful blisters.
Why do you get blisters from hiking?
When you hike, you are constantly putting your foot down on an uneven, rocky surface. This causes your foot to move around inside your shoe, which then rubs against your skin. The friction creates heat, which causes the top layer of your skin to separate from the lower layers. This separation forms a pocket of fluid between the layers of skin, and this is what we know as a blister.
Blisters can be painful and can make it challenging to continue hiking, so it's essential to take steps to prevent them. Wearing well-fitting shoes and socks that don't rub is a good start, as is breaking in new shoes before hitting the trail. Apply a bandage to prevent further rubbing. You can avoid blisters and enjoy a pain-free hike with a bit of care.
How do you walk with a blister?
You might experience the pain of a blister at some point. Blisters can be both painful and frustrating, whether it's from wearing ill-fitting shoes or working hard in the garden. If you find yourself with a blister, you can do a few things to make walking with it more bearable.
First, clean the area with soap and water. Then, apply a bandage or tape to help protect it from further friction. You may also want to place a cotton ball or gauze pad over the blister to help relieve pressure.
Summary
So, we covered some important tips and precautions, so you can prevent blisters and enjoy a safe hike. With proper care, most blisters will heal within a few days. However, if the pain persists or the blister becomes infected, it's essential to see a doctor.