The beginner-friendly platform of WordPress has made it the top choice for new ventures that need a website. It is also the fastest-growing content management system. It means that there is tough competition among the sites, and you must take definite steps to make your site stand out among all your competitors. Securing reliable hosting is the first step towards it.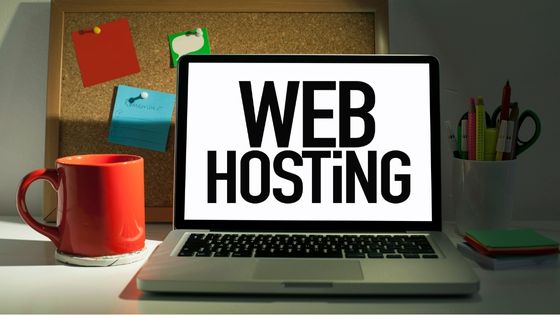 A simple hosting package or plan might not be enough to take care of the peculiar needs of your site or enhance its performance. You need to secure some add-on features that boost the performance of your site. These features can be availed free of cost. However, it does not mean you can get any random feature; instead, only pick the ones suitable for your WordPress site.
Keep scrolling down this article to get your hands on add-on features you should secure with WordPress hosting package and enjoy reliable and efficient service.
Top 7 Add-Ons You Can Get With WordPress Hosting
Add-on features boost the performance of the site while taking off a load of management from the site owners. In the case of WordPress sites, the owners must keep a watch on numerous factors to offer a comprehensive experience to users. They might not get enough time to manage numerous features. Add-ons can help them manage site performance smoothly.
Here are the major add-ons you can get with your WordPress hosting plan to ensure and enjoy quality service.
Instant WordPress setup is the main add-on feature you should essentially secure with a hosting plan. Installing WordPress setup often seems tedious and tiring to many site owners. The process is often a little bit complicated too, which increases the chances of mistakes. With a one-click installer setup, you will never face any issues again. Some site owners prefer to contact HostingMENA UAE– based hosting service providers and leave setup and installations to them.
Free domain is the next add-on feature you can secure with the hosting plan of your WordPress website. Every site on the web needs to have its unique name and IP address, following which users can reach the site. Some domain names are free, while others are highly-priced. Ensuring a domain name closer to your service or brand identity can help users connect with it better. If you are not too knowledgeable in the field, you can secure a free domain with a hosting plan.
Getting a hosting plan is just the beginning of the long process of setups, installations, and account management. It will require technical skills, expertise, and advanced knowledge about the field. However, you will face numerous issues if you are not an expert. In such a case, you can secure an easy-to-use panel with your hosting plan for WordPress sites. It will help you create email accounts, manage users, install WordPress and do much more.
Free email hosting is one of the most crucial add-on features you should get with the hosting package for WordPress sites. A business email account is necessary to streamline all your business communications and dealings. It is all the more important for your business email to look and sound professional. A personalized email address along with free email hosting can help you establish the professional approach you want.
Another crucial add-on feature you need to get with the hosting plan of WordPress websites is free privacy protection. Safeguarding the personal data of the website is extremely critical, and no one should peek into it. Only the site owners and specific authorities are allowed to access the personal information. While some hosting providers offer privacy protection at a specific cost, it should be provided free of cost. So, explore the services you can trust and offer free masking.
Auto WordPress updates are another significant add-on feature you should essentially secure with your hosting plan. Although you can get a preconfigured WordPress account, you will have to constantly keep a close watch on the updates to improve its performance. You might not have enough time for it, due to which either content or updates will suffer. Securing auto WordPress updates will help focus on content and let service providers manage updates efficiently.
The last add-on feature you should secure with WordPress hosting plan is a free SSL certificate. SSL certificates are necessary to encrypt website data, so only authentic users can access the data and information. Encrypting the traffic has also become a necessity to enjoy higher search engine rankings. You can contact WordPress hosting UAE based service providers and consult experts about other features to enhance the performance of your website.
Are you still concerned about suitable add-ons for the WordPress site?
The experts and professional hosting service providers can take care of all your concerns and issues and ensure the efficient performance of your site. So, contact the professionals without wasting any time and secure quality hosting and add-on features for your WordPress site.