Instagram allows businesses and individuals to create, edit and publish visual content that is accessible to everyone. Users on the platform can engage with your posts through commenting, liking or saving your content. If you're a business owner, there's a good chance you have an Instagram account or you have come across other companies on the platform.
Things have changed dramatically since the advent of Instagram, and more and more people are using video to communicate with their audience. Designing, creating, and implementing an Instagram marketing strategy will help your business gain a following and be much more effective on the platform.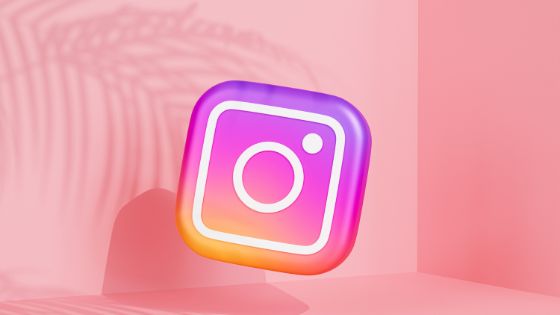 This post discusses how to market your business on Instagram and how it will benefit your company. From beginning to end, read this article to understand the best practices to market on Instagram.
Every business has a chance to put their business to be seen by a broader audience based on geographic and demographic information. With Instagram, you can reach a large audience with your visually appealing goods and solutions.
For a successful Instagram marketing plan, it is essential to set objectives. It would be best if you had a specific goal you'd like to attain, such as selling your product or establishing brand recognition. It would also help if you determined the audience you want to reach before you start with your Instagram campaign for marketing.
Analyze your competition to find out what other brand marketing professionals are doing. Take a look at the Instagram profiles of your competitors, and check out their engagement,  posts' captions, frequency of posting, and what hashtags they use. This will help you design an editorial calendar that aligns with your business's goals.
Following are the 7 tips to take your Instagram marketing:
1. Create a profile for your business.
If you're using Instagram marketing, you must fill out your profile. Your page should be comprehensive to let people see the entire image of your company.
It is essential to ensure that your profile picture reflects your brand. The people who visit your website should be able to see your logo and instantly recognize the icon as being your brand. It's also beneficial to use a user name that matches your business so that people can identify it as your business from the beginning.
Apart from your profile picture, ensure that you complete your bio. Instagram bios are brief. However, it's crucial to fill them in with some details. Make sure that you have an URL to your site because it's the only place you can place hyperlinks to the Instagram page.
2. Promote your brand.
Promote your brand through your blog posts. Establishing brand credibility with your followers is essential so they can recognize your brand quickly. People need to be more acquainted with your brand, for they'll be more likely to take action.
One method to increase brand recognition is to post consistently. It doesn't mean you have to post the same content every day. However, it would be best if you formatted it the same way. Utilize similar colors for your articles.
If you're aligned with your brand, your followers would identify your posts quickly within their feeds. And if your customers recognize and trust your brand, they will be more likely to prefer your business over your competitors.
A great way to advertise your brand is via Instagram stories. Stories on Instagram are becoming more popular, and it's a great way to advertise your brand by sharing stories about your product.
This will help you increase brand awareness among those who browse Instagram stories.
3. Run Instagram Contests and Giveaways.
Giveaways and contests on Instagram can help you reach new followers and engage with existing ones. It's an all-win situation! One study indicates how Instagram accounts that offer giveaways are 70 times more successful than those that do not.
There are many different kinds of contests that you could hold. The most successful are:
Photo caption contest
Tag with a friend
Contest for user-generated content
Instagram Stories contest
Contests like these will help you grow your following. Most contests require your followers to share your contest with a friend and then inform them of your profile; some are more indirect. When your followers make posts to participate in an event, their followers will most likely view it and be inspired to look you up.
This giveaway is a fantastic method to allow the brand to increase engagement and gain new followers.
4. Nail your descriptions.
If you're looking for descriptions accompanying your photo, ensure you are doing it correctly. Look through Instagram, and you'll notice that many large brands have descriptions convey a story that draws the viewer in or opt for a brief and concise caption. Don't be afraid to showcase your human side through humorous or emotional messages, but be sure to keep your tone consistent with your brand's style.
Utilizing hashtags on Instagram lets users search for hashtags and view every photo that is associated with the hashtag. They're crucial to making your posts and your account more noticeable.
The most popular hashtags for your specific business or make use of general trending hashtags like #selfiesunday or the hashtag #tbt. While some accounts opt for extensive lists of hashtags, some successful brands feel it's best to stick to three or four of the most popular ones in their description and then leave a comment with an additional list.
5. Photos of high quality.
Instagram is all about images – and you must have great photos! With over 80 million pictures uploaded to Instagram daily, it's essential to be creative and discover your brand's distinctive style.
Explore filters, brush up on your basics of photography, and download some free editing software. If you're able, make it a point to avoid getting too sloppy with filters and try to create the exact style you and your followers enjoy. The greatest feature of Instagram is that you can create stunning photographs that look professional with a basic understanding!
★ Videos that can be shared.
Utilize YouTube's feature on Instagram to take your video-storytelling to the highest level. Videos usually generate more interest than pictures because they can bring the brand to life. Enjoy yourself. If you're a bit shy about cameras, remember that video cameras can record anything you want, and it doesn't have to be a conversation with your camera!
6. Make great captions.
Yes, we've mentioned that Instagram is an image-based medium. But that doesn't mean that you need to ignore your captions. It's essential to have a consistent brand tone of voice as vital as your brand appearance. Similar to your visuals, it must be consistent across all posts.
Instagram captions can span up to 2200 characters in length, and you can use them from simple jokes to more detailed storytelling. But just the two first lines are displayed in your news feed, and you can't tap further.
Because people are more likely to look up captions on their phones rather than reading them in-depth, you need to pack all the essential details into two lines.
We suggest the following length for Instagram captions:
Organic posts with between 138 and 150 characters.
If you've got something else to say, then speak it out. However, make sure that the additional content is worth it. Your caption should be pertinent, entertaining, captivating, and consistent with your brand.
7. Make use of hashtags.
Hashtags are essential to boost your visibility and make you more visible. You can include 30 hashtags or more within the Instagram post. However, you probably don't need to use that many hashtags.
We suggest that you use between five to nine hashtags for each post. In excess, it could appear like hashtag stuffing, which is a spam method that can turn your users off. If you are using unrelated or repetitive hashtags, people may choose not to view the content you post for that hashtag.
To reap the maximum benefits, ask whether hashtags:
Are they relevant?
Are you specific to your area of expertise?
Don't encourage people to do a follow-up or like-swapping.
Hashtags are a great way to get your content in front of people who are interested in what you have to say. However, you need to make sure that you aren't spamming people with your hashtags.
Conclusion
Instagram is an excellent way for businesses to reach audiences who prefer visual content and interactions. You can reach more of your audience by using these 7 tips for marketing on Instagram. Please leave a comment if you have any questions or feedback.