Email marketing effectively reaches your target audience and inspires them to take action in the digital age. Not only is donation one of the most effective marketing channels, but it is also one of the most economical.
According to Experian, companies that leverage email marketing sees an average conversion rate of 19%, which is 10x higher than typical banner advertising.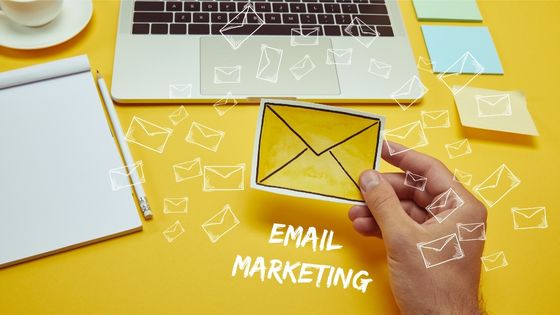 Despite its effectiveness, many businesses fail to leverage email marketing as a strategic tool because they don't understand how it works or have the time or resources to set up their system.
It's important for business owners who want to use email marketing as a primary driver of new leads and sales to understand the different types of email marketers and what type is best for your business.
Here are five tips for effectively leveraging email marketing for your business:
Define your email marketing strategy
Before you implement your email marketing strategy, you must define your goals and objectives. What is the purpose of your email marketing? Are you hoping to generate new leads, educate your audience, or drive sales? Your goals will dictate the type of email marketing you should implement, the timing and frequency of your campaigns, the type of content, and the list you choose to work with. To determine the best email marketing strategy for your business, you should research the types of email marketing strategies that are most effective for your specific industry or niche. You don't have to reinvent the wheel regarding email marketing completely, but you should be sure to adapt your strategies to fit your specific business goals and audience.
 Know your audience
The first thing you should do before diving head first into the world of email marketing is to figure out who you want to be marketing to. Usually, this is done by creating a buyer persona that details who your ideal customer is and what they're looking for. Analyzing your existing customer base's buying habits can give you some insight into strategies you can use to increase sales. All this information can help you paint a clearer picture of your ideal customer and better tailor your marketing efforts towards specific demographics. Understanding your audience will also help you avoid sending certain emails to the wrong people or segments. For example, you probably don't want to send a discount code to a customer who has already purchased from you in the past month. Knowing your audience will also help you to create a more personalized marketing message and avoid sounding like a robot by using the same email vocabulary for everyone.
 Decide on a platform and timing.
Email marketing is most effective in driving sales and revenue for your business. It's important to avoid sending marketing emails that are purely educational since these are usually best used to attract new leads and grow your email subscriber list. There are a few different types of email marketing campaigns you can run: – Promotional emails: These are short and sweet, designed to drive sales and revenue. The best promotional emails are short, to the point, and have a clear call to action. You should avoid sending promotional emails consistently, as this will likely annoy your subscribers and harm your open and click-through rates. – Educational emails are best used for lead generation and growing your email subscriber list. They are usually sent to a larger audience and are typically longer than promotional emails. – Transactional emails: Transactional emails are emails sent in response to a specific action or purchase. These emails are usually sent after a customer makes a purchase and can include order confirmation, shipping notifications, and receipts.
 Create great content
To be effective, email marketing campaigns need to be incredibly well-written. You want your emails to be short, to the point, and interesting enough to keep your readers engaged and ready to click through to your website or make a purchase. Your emails should be written to educate your readers and engage them without being overly sales. You should also keep your subject lines eye-catching. Long subject lines are great for headlines but terrible for email subject lines. According to Campaigner, your subject line should be no longer than 13 words, including spaces. You should also avoid using ALL CAPS in your subject line, as this is considered an aggressive form of communication, and your reader will likely see it as spam.
 Send the right emails at the right time
Many business owners mistakenly believe you should blast your entire email list with marketing messages consistently. You should only send emails to your list when they've opted in to receive them, and you should only send emails when they are likely to be read. If you are emailing your entire list, which you probably shouldn't be, you should only send educational messages. You don't want to send promotional emails to people who don't like to receive them. You should segment your email list so you can send email communications that are relevant to the recipient based on timing. According to Convert, the best times to send emails are either early in the morning between 8-10 am or late in the afternoon between 4-6 pm. Sending emails outside these hours will most likely result in your emails being missed, unread, or ignored.
Email marketing services in Hyderabad can help businesses reach a wider audience and promote their products or services more effectively.
Email marketing provides many advantages, including the ability to target a specific audience, track results, and scale a campaign quickly and easily.
One of the main benefits of email marketing is the ability to target a specific audience. Businesses can use email marketing to segment their customer base and send targeted messages to those segments. This can help companies to improve their conversion rates and increase their sales.
Another benefit of email marketing is the ability to track results. Businesses can use email marketing to track the number of opens, clicks, and conversions. This data can help companies improve their email campaigns and reach their target audience.
Conclusion
Email marketing is an effective means of generating income for your business. It's important to remember that email marketing is a long-term strategy. Your results may not be immediate, but if you're strategic and consistent with your efforts, you will see a steady increase in leads and sales over time. It's important to take the time to understand your audience, build a list, and create great content to leverage your business's email marketing effectively.