In this techno-led world, the survival of any business depends on how well you maintain its online presence. Google regularly updates its online algorithms to serve high-quality results to its users and also maintain its search market share. In this competitive online market, enterprises/businesses may not always hold on to the number one position/ rankings as per their wish. That's the main reason businesses opt for PPC campaigns.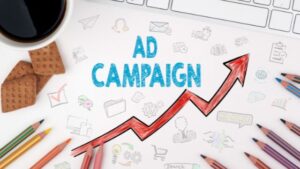 Various businesses find that pay-per-click advertising is suitable as it helps to quickly drive tons of traffic to their website. Business owners must go for paid search engine marketing techniques like Google AdWords to ensure their website gets better brand awareness, high traffic, and more sales.
But managing an AdWords campaign is a challenging task and with the smallest mistake, you may end up overspending the budget of your company. Hence, you need an expert who understands exactly how the AdWords Campaign world works and can help you gain better results.
● Understanding of all the PPC Terminologies
Google AdWords launched a series of changes for advertisers. Google also released seven new updates in the Adwords Tool. It includes Call Out Ads Extensions, Apps Promotion, HTML5 Ads, Call Tracking, Demographic Target Ads, and much more.
You need to know about these changes to make your paid campaign more effective and successfully run the AdWords campaign. It's challenging to learn the PPC terms and if you aren't well acquainted with these updates, you need to hire PPC experts to track these regular updates and implement them.
● Adword Expert To Research, Monitor & Optimize PPC Campaign
No matter if you are doing conventional or online marketing, you need to research properly to plan the best strategy to get a better ROI. To stay ahead of your competitors, you need to do strategic research work around your business and observe paid campaign management.
As a business owner, you may not have enough time to research the Adwords campaign. It is important to monitor and regularly analyze your Google's PPC campaign to ensure it runs well and gains high ROI.
Hence, you should hire an Adwords expert who can understand your business and help you drive your paid campaign productively.
● Wrong Ad Copy = Low Conversion
If you don't have a list of effective keywords (including negative keywords), you can't get great results from your AdWords campaign. Keywords are the foundational pillar of any AdWords campaign. Ad copies and keywords are equally important as ad copies attract customers for higher Click-Through-Rate (CTR).
Both SEO and PPC are campaigns based on search engine optimization. It is important to conduct good research to find the best keywords list to get the desired business objectives. Being a business owner, it may be critical for you to develop productive keyword collection because it may be time-consuming.
However, an AdWords expert who has deep knowledge and years of expertise can help you find an effective list of keywords that can serve your business.
● Managing Campaigns
A stable AdWords campaign is just like a dead campaign. When you run an AdWords campaign, it must be active and should be modified as per the requirements. A PPC management company can render experts who can regularly work on your PPC campaigns and it is one of the main reasons to hire an AdWords expert. You may end up costing a huge sum of money with fewer results if the campaigns are left alone to run on their own.
● Get Better Results
Humans make mistakes – knowingly or unknowingly. AdWords is a programming tool that functions on a pre-built set of rules called algorithms. These algorithms quickly understand certain patterns that are logically correct. Hence, you need certain plans and strategies to make it work. By logically correct, we mean, your ads must be shown to the right audience at the right time.
But, it is possible that the business owners may not be aware of the nature of paid campaigns and they might end up investing a lot of money. Along with this, there are various confusing terminologies that are used in AdWords such as ad copy creations, extension, bid strategy, remarketing, conversion tracking, and much more. One must have proper knowledge about them before using them, otherwise, it may adversely affect your business.