The popularity of online lending has completely altered consumer credit access. Borrowers in today's technologically advanced society use a loan app in India more frequently than they do more traditional loan application processes.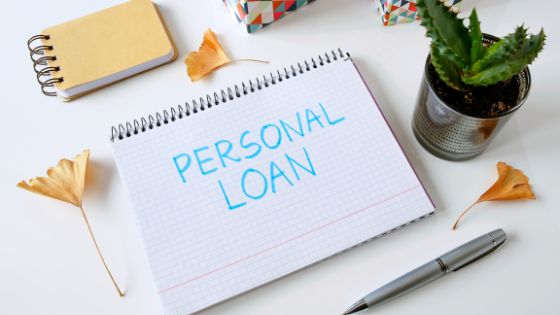 One of the fintech industries in India that is expanding the fastest is digital lending, which increased from $9 billion in 2012 to about $110 billion in 2019. Further, it is anticipated that it will surpass $350 billion valuations by 2023.
A person needs to carry out several duties as a family member. In times of financial hardship, they have to ensure everyone has what they need. Despite their best efforts to save money, they can fall short in an emergency. So, financial organisations step in to save the day by providing quick personal loans.
Both borrowers and lending institutions gain from the convenience of online personal loan applications. Further, there are many benefits to applying for a personal loan online.
What advantages do online personal loan applications offer?
1. Instant approval
Instant approval is one of the numerous advantages of submitting a personal loan application online. One can receive the money they require promptly and without difficulty.
Traditionally, processing loan applications require at least a few days. However, the advent of online loan applications drastically changed it. Nowadays, it takes only a few minutes to approve a personal loan.
One of the instant personal loan apps in India is Fullerton India's InstaLoan mobile app, which can rapidly transfer loans up to Rs. 25 lakhs.
2. Competitive interest rates
Competitive interest rates that lending institutions are willing to offer are one of the main criteria a borrower looks for. Therefore, when submitting an online loan application, a borrower has the opportunity to choose, assess, and pick the option that best meets their needs.
The competitive interest rates offered by Fullerton India's InstaLoan mobile app range from 11.99% to 36%.
3. No physical documents are required
Earlier, obtaining a loan in India was not simple. Now that there are online lending platforms and instant loan online apps, one has to apply, submit the necessary information, and digitally sign documents without ever leaving the house.
As a result, digital submission of papers is allowed in place of physical submission.
The paperwork needed with Fullerton India is not excessive. Click this link to view the documents required.
4. Great service support
Online personal loan applications have numerous advantages, and exceptional client support is just one of them.
Applicants can count on receiving superior customer care when they apply for a loan online. The representatives are on hand to assist them around the clock, and they will do everything in their power to ensure that customers' experience is satisfying.
Any queries one may have will be addressed, and they will support them all the way through. It is a great advantage if one has never applied for a loan.
5. Provides convenience and saves time
Numerous reputable lenders provide quick personal loans with an easy application process. With a straightforward application, Fullerton India provides instant personal loans.
To apply for a loan, consumers only need to download the app or visit the Fullerton India website, sign up, and provide the required documentation.
Thus, it provides convenience to the applicants and saves time as there is no requirement to visit the lender physically.
How to apply online for a personal loan?
Customers in India can utilise the Instaloan mobile app from Fullerton India, which offers personal loans.
The following actions are needed to apply online:
Click on apply now, select whether you are employed or self-employed, and provide your phone number.
A subsequent OTP verification will be performed on the mobile number.
Enter your employment and financial information, desired loan amount, desired payback duration, and so on.
Now, submit the documents. After this, the lender will verify the applicant, and once approved, the loan will be granted in a few minutes.
Conclusion
We now rely on the internet for everything from banking to shopping. The web has also been simpler to use since mobile devices became prevalent.
Therefore, one can think about applying for a personal loan online if they need instant money and want a convenient approach.
Without leaving the house, one may evaluate the rates and conditions offered by several lending institutions. In many cases, a person might receive the money the same day they apply, which can be useful in an emergency.
Be careful to shop around and check rates before applying to ensure receiving the best deal available.