YouTube video content creation is not an easy job at all. After a short period of time, you will find blocked roads for sure. This blocked road affects the performance of your YouTube channel.
Idea generation skill is the skill which every content creator must possess. Without this skill you can not create unique and reliable content. Being a content creator video content idea generation is very important for continuous growth and development in your content creation journey. Today I will share some inspirational YouTube ideas that can help you in creating a successful video content in 2022.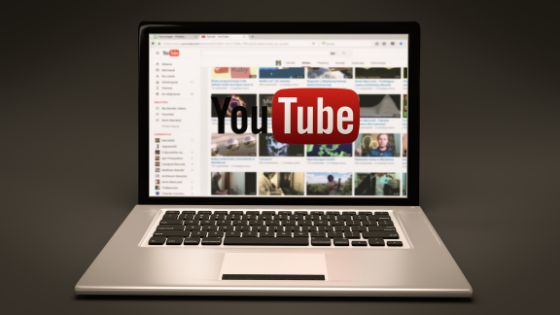 What Are The 5 Inspirational YouTube Video Ideas?
In 2022, idea generation needs new inspiration and creativity for successful YouTube video creation. Today I will tell you 5 inspirational YouTube video ideas.
1. Live Product Review
YouTube live is very trendy nowadays. People are very fond of this amazing feature of YouTube. Nowadays, business organizations also conduct live launching of their products and services on YouTube. These companies also offer money for reviewing their products online through YouTube channels for marketing purposes. They use every means and resources for effective Youtube marketing. So you can also use YouTube live video feature to review the products and services of business organizations and can gain growth and development on your own Youtube channel.
2. Day Out Vlog
Another amazing idea for creating YouTube videos is Day out vlog. If you have a good YouTube channel, then you can also create your day out vlog for generating more audience retention at your channel. Through your day out video you can build a good relationship with your loyal subscribers. People also use day out vlogs for their traveling trips, dinner outings, lunch and night driving. These day out vlogs are good at building a strong subscriber base at your Youtube channel.
3. Unique Styling Videos
Another idea for creating YouTube videos is unique styling videos. Fashion is one of the most popular niches on YouTube. Nowadays people are very conscious about their fashion style. They put a lot of effort into creating  a good look.
You can use YouTube shorts to share the videos of different styling poses of different attires. You can share your styling tips and tricks and help the people to be fashionable and trendy. Fashion videos have high retention views usually. So, you can create unique content to get more and more views.
4. Share Daily Fitness Routine
Another trendy idea for creating YouTube videos is to share daily fitness routines. People nowadays are very health conscious. People put a lot of effort, time and money into having a fit body. Having a fit and healthy body is not an easy task in this modern busy life. So, if you are also a fitness lover then you can share your daily workout and fitness routine and regime on YouTube and inspire people to be fit and healthy. If you have more people with you in your fitness journey, then your fitness journey can be more easy and smooth.
5. Conduct Recording Of Unique And Bizarre Challenges
Another good idea for creating Youtube videos is to conduct recordings of unique and bizarre challenges. YouTubers have also crazy about conducting unique and cute challenges for their YouTube channel. These challenges can be:
Try not to laugh
How many samosas in 2 minutes
5 minutes plank challenge
Live proposal challenge
There are many types of these challenges. You can try anything you find creative and safe. Influencers find it very amazing to use these challenges to build more strong relationships with their loyal followers. So you also can try these challenges to create videos. YouTube challenge videos tend to be more challenging.
Final Words
Content creation is the major element of digital marketing. Creating a unique and reliable YouTube video is very important for a successful YouTube channel. If you are also facing block roads in your YouTube channel journey then you can use these inspirational Youtube video ideas for your YouTube channel.