Are you thinking of hiring a web design company for your business? We're here to tell you about the factors to be taken into consideration before hiring a web design company. A website is the major source of information for a business, So the website must look attractive to the user. In recent times, many businesses are taking them online to grow their business, and a website is the best way to reach millions of users. In the online world, a website is the main platform to attract customers for a business because the users get a 24/7 storefront through the ecommerce website.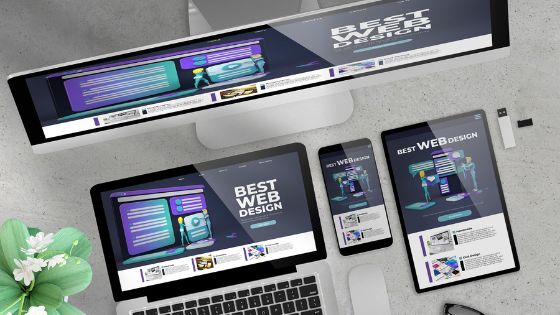 Businesses often hire web designing companies to make websites for their business. So before you hire a web design company, you must be assured that they will be able to provide you with what you want. This article is a guide through which you can choose the most suitable web design company for your business.
Here are some important factors that you should consider:
Top 5 factors to consider before hiring a web design Company
1. Credibility— When an organisation is trustworthy and reliable to work with, it is known as credible. Testimonials, reviews, awards and recognition are the best way to check the credibility of a business. The web design company you are hiring for your business must have a sound reputation. When it comes to reviews, you can either take the help of google, or you can consult their past clients and ask them about their experience working with them and the working methods of the web design company. Considering the fact that they are highly experienced in this industry, you must expect their work to be unique, authentic and creative. Being an ideal web design company, they should be able to make your website stand out from the rest of the websites.
2. Work experience in your industry— If you hire a web design company that does not have much experience working in your industry, then that may affect the quality of your website. If the web design company that you are hiring has built websites for your particular industry, then that will work as an added advantage for your business. The web design company having experience working in your industry will easily understand the goals of your business, what you expect from them, and how to make your website stand out from the rest. Moreover, such a company will be able to create a unique and high-quality website for your business.You can have a look at the portfolio of the company to have a better understanding of their past works, and you can visit those sites that they have made in the past to know more about their experience. You can determine if the company can provide whatever you are looking for by having a look at its portfolio.
3. Cost— This factor needs to be discussed in the very beginning, ask the web design company about the added costs and if there will be any extra expenses other than the expected cost. Make sure the website is not charging you for unnecessary services; discuss with them all the services and what are the charges for such services. In case you have set aside any sum of money for a particular project, then make sure their services fit in your budget. There may be some fancy services that might be unnecessary for your business; try to avoid taking those services. It might not sound too important but always choose a web design company that is able to explain all the costs involved. You can also decide after comparing the prices of different web design companies.
4. Total time required to complete the site— This is a significant factor that needs to be considered while hiring a web design company. Being a business, you want your business to have an online presence as soon as possible. Make sure that the web design company that you are hiring is able to provide you with the desired work in a reasonable time period. It would be best if you discussed this factor before getting started with the web design company. If you provide them with a given timeframe in which you want to have your work completed, they will work hard to get your work completed on time rather than sending your work to the waiting tray. But when it comes to web designing, quality and quantity both are important factors; make sure they can provide good quality work within the shortest time.
5. Support & Maintenance— This is another important factor as after a website is made, it needs to be maintained from time to time. If the web design company is capable of providing proper support and maintenance, then it is reliable. Ask them in the very beginning that they will provide customer support whenever needed. The web design company must be professional in providing customer support services as website designing is not a one-off process; it needs time-to-time consideration. Choose a company that provides excellent customer support because you would want to know the status of your work. Ensure that the web design company is professional in its interaction because you and your employees will be in touch with them until your website is fully designed and if any assistance is needed afterwards.
Conclusion
Choosing a website designing company is the most significant decision you will have to take for your business. A website tells about what kind of business you are involved in, what products and services you provide, and everything a person needs to know about your business. So it should look attractive to the users and must be capable of targeting the niche audience for your business. Choosing a web design company that is most suitable for your business can be tricky, but if you choose an appropriate web design company, you will be able to reach your target audience.