Publicity, glamour, money, etc. of a successful actor encourage many young to become an actor. After dreaming of an acting career, some of you decide to move further and start working to make it a reality. And for this, first of all, you think about getting an admission into a drama school in Delhi or an acting school in your locality. You are right at your end. However, several things are there to do. Here are some steps for your assistance: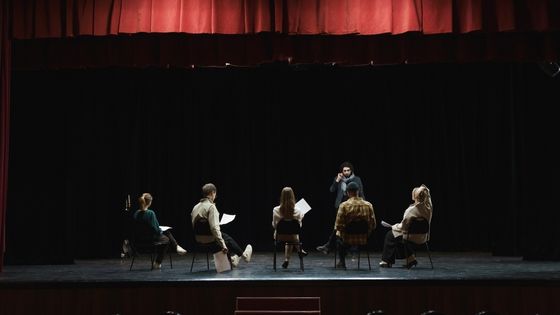 Figure points out
Each aspiring and ambitious actor who is willing to start acting as a career wants to know how to do it. In the current world, many young people want fast results and avoid investing several years in useless things. If you are really serious about your acting career, you need to figure out some points. And for this, you can answer a few questions that are as follows:
Do you love the process of performing enough to deal with the difficulties of this industry?
Are you ready to face several rejections in your early days of acting career?
Can you do two jobs while trying to get a break in the film or television industry?
Are you ready to stop your current regular life?
Answering such a few questions will help you know your capability and make a plan.
Make an acting plan
You can easily know how to start an acting career by reading respective books and blogs on the internet. However, you have the basic and complicated question – how to become a working actor.
A working actor is an actor who attends auditions and has offers for films or television programs regularly. As an aspiring actor, you should aim to be a working actor. And when you decide to start your acting career, the time is to take out a pen and paper piece or diary to note down your acting plan. The plan should include everything – how does this industry work, where to get the requisite knowledge & skills, etc. You can draw your plan by answering the following questions:
How can I comprehend the film, television, and entertainment industry?
What type of training should I have and from where?
How and where to attend auditions?
Here are a few sample questions you can explore in your acting business plan:
Do I require a commercial and improvisation class to book commercials?
Get training to learn acting skills
Usually, you cannot control who hires you as an actor for a project, what auditions you will have, who will be your acting colleagues, and what payment you will get for a project. However, you have control over your acting training. You can decide what acting school you should get in and what acting courses you should pursue.
Suggest to Read:- Everything You Should Know About Acting Techniques
You can join an acting school and pursue an acting course of your choice if you have no financial and timing issues. By cracking the respective course, you can do that. However, you should value course structure, available facilities, and institute reputation. Further, you should comprehend why to get acting training from an institute of a private tutor. Here are some valid reasons to get acting training from an acting school:
Acting technique classes
Audition classes
Cold reading classes
Vocal training
Improvisation classes
Mody movement training
Confidence building
Mind training
Get acting experience
To start your acting career well, you should have some acting experience. You need to show that you have utilised the acting skills you have learnt. And this experience will help you get good opportunities and you will be able to work with big guns. Here are some ways to get acting experience:
Explore and join drama clubs or actor gatherings in your locality
Join a community theatre
Participate in auditions for students
Make your own films or theatre group
Keep moving on by improving your skills and experience
After joining a community theatre, making your own short films, or joining drama clubs, you will work there. And your performance for a theatre or movie will make you learn something. You will analyse what you can do better. And you will be able to show off you have working experience that can lead you to get roles in big projects. You need to keep your learning going on and avoid making the same mistakes again and again. With time, you will establish yourself as a successful actor.
Conclusion
Starting an acting career is a little tricky. You can make it more comfortable for you by following a roadmap. To start your acting career, you should figure out the associated points, make a plan, get training, have some experience, and keep moving on. Your effort and capability to do better every time will help you become successful in your acting career.