The winter season is at its peak, and people are still in a dilemma on which winter boots range would be worth investing in. Aside from only deciding on the trench coats or puffer jackets this season, also explore information about what things are needed to be pondered on while buying winter boots as well. A good winter boots pair is essential to get through the harsh winters in Canada and also to take the complete leisure of it.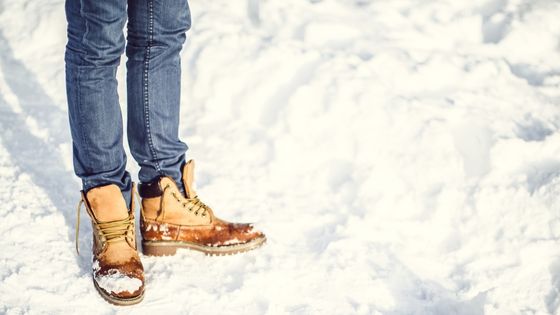 Choosing a good pair of Winter Boots requires consideration of a plethora of factors. How well are they insulated first? How cozy do they feel? Do they have good maneuverability, or do they get too rigid from all the insulation? Does the sole have enough traction to keep you from slipping on ice?
If you're a worker and need a pair for work, you also need to think about safety and the fact that you'll be wearing them for at least 8 hours a day.
If you are looking for a top-tier variety, then shop for the Blind stone winter boots range that you can acquire from the Becker Shoes store located in Canada. These serve your feet differently as these insulate your feet and make them remain safe from wet climatic conditions and get through the uneven walking terrains. Here we are enlisting various factors while buying any winter boot range
Insulation
Insulation is something that one cannot ignore while selecting any winter boots, but there is half the information that people have about how much insulation feet need. Winter temperatures change significantly every time and stay protected and cozy, always check for different insulation types and thicknesses to cover your feet.
Waterproof and Water-Resistant
When a product, in this case, a boot, is waterproof, it means that it can be totally submerged in water without the material absorbing any of it. These boots are typically made of synthetic or rubber materials, which keep water out and block the passage of drops. Your feet won't get wet regardless of whether it is pouring down rain, whether you are walking in a puddle, or even if you are standing in it. So, always check whether the boots are waterproof or not.
Toe Protection
While thinking of getting yourself winter boots, always look for the amount of protection your toes need. The winter boots with two protection come in three different ranges like
Soft Toe: The soft toe protective pairs are selected by people who need extra protection for their toes.
Composite Toe: The boots with hybrid toe protection maintain a good balance in mobility and security. If a steel toe is too extreme for you, then this is the best option for you.
Steel Toe: The steel-toe winter boots offer the ultimate protection for your toe. The boots could be heavy but are sturdy enough that will keep your toe safe in most working conditions.
These are high-value advice for how to protect your feet in the winter, so always check that your winter boots have these features before spending money on them.
Winter boots are an essential item for Canadians living in cold climates. Whether you are an avid hiker, snowboarder, or just a casual winter-weather enthusiast, having the right boots can make a huge difference in your comfort and safety. This in-depth guide will provide readers with all the information they need to purchase the perfect winter boots for the 2023 winter season in Canada.
First and foremost, it is important to consider the type of winter activity you will be doing. Are you looking for a boot that is designed for snowshoeing, skiing, or other outdoor activities? Are you looking for something more lightweight for casual wear? Knowing the purpose of your boots will help narrow down the selection and make it easier to find the perfect pair.
Next, it is important to consider the materials used to construct the boots. Common materials used in winter boots include rubber, leather, and synthetic fabrics. Each of these materials has its own advantages and disadvantages. Rubber is great for waterproofing, but it can be quite heavy. Leather is lightweight and durable, but it is not as waterproof as rubber. Synthetic fabric is lightweight and breathable, but it can't withstand intense cold temperatures.
When it comes to sizing, it is important to purchase boots that fit correctly. Make sure to measure your feet before buying winter boots and always leave room for thick socks or a pair of insoles. It is also important to consider the height of the boot. If you are looking for a boot that will provide extra warmth, opt for a taller boot. On the other hand, if you are looking for a boot that is lightweight and flexible, opt for a shorter boot.
Finally, consider the traction of the boots. Winter boots are designed with special outsoles that provide extra grip on icy and snowy surfaces. Look for boots with a lugged outsole or an aggressive tread pattern for superior traction. Keep in mind that the more aggressive the tread, the more weight the boot will have.
By following the steps outlined above, you will be well on your way to finding the perfect winter boots for the 2023 winter season in Canada. With the right materials and features, you can ensure that your feet stay warm and dry all winter long.