Computers have become crucial to our everyday lives in India and can be observed in almost every sector such as education, banking, research, healthcare, business, and even at home.
Old Computers used to only do math, but now the Best in India's new model Computers can do many things.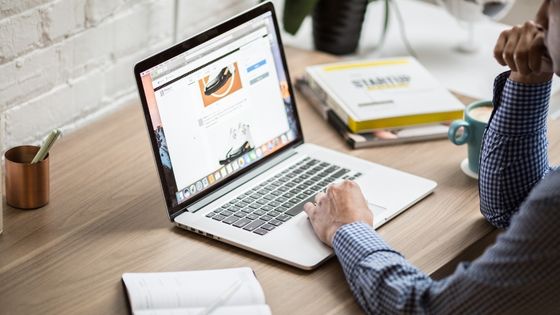 They help people do complex tasks like programming and development, as well as simple things like playing games. They can also help businesses by generating bills and automating workflows. This article talks about some ways that computers are used in different fields, but there are many more ways they can be used for specific purposes.
What are Different Uses of Computer?
Education
Science
Government
Medical
Banking
Training
Entertainment
Safety & Security
Business
Home
Uses of Computer in Education
Computers have become an integral part of education, offering a range of uses that have transformed the way we learn and teach. One of the most significant uses of computers in education is the provision of online learning platforms and resources, which enable learners to access educational materials from anywhere in the world. Additionally, computers facilitate effective communication between teachers and students, allowing for instant feedback and support. They also provide students with opportunities to develop their computer literacy skills, and can enhance their creativity and critical thinking abilities through the use of multimedia software and digital tools. Overall, computers have revolutionized the way education is delivered and received, enabling a more engaging, interactive, and personalized learning experience.
Uses of Computer in Science Sector
The field of science heavily relies on the collection, storage, analysis, classification, and extraction of data in research, engineering, and scientific endeavors. To accomplish these tasks, scientists often turn to computers for assistance. The use of computers in science enables scientists to communicate and share data from different parts of the world, improving collaboration and efficiency. High-performance computers, such as supercomputers, are often utilized in the simulation of dynamic processes for research and development. Additionally, computers aid in plotting and analyzing data to gain a better understanding of natural hazards like earthquakes. Computer technology also plays a significant role in building, launching, maintaining, and controlling spacecraft and other advanced technologies.
Uses of Computer For Government
The uses of computer for government operations are ubiquitous and essential. The government sector encompasses various departments and functions, all of which rely on computers to perform a range of tasks and increase productivity and efficiency. From data processing and citizen record-keeping to budgeting and security controls, computers are a vital tool in government operations. Additionally, computers are commonly used in city planning, infrastructure design, traffic control, law enforcement, travel, and tourism. In defense, computers are critical for the design, development, and launch of missiles, rockets, satellites, and other defense technologies.
Uses of Computer in Medical
The use of computers in the medical field has brought about significant changes in the way healthcare is delivered. Hospitals rely on computers for maintaining electronic medical records, generating bills, scheduling appointments with doctors, and more. With the rise of online medical pharmacies, patients can now upload their prescriptions and have their medications delivered directly to their homes using a computer.
In addition, computers play a crucial role in detecting and treating diseases by pairing with medical devices to monitor patients' vital signs in real-time, such as oxygen levels, heart rate, and blood pressure. This information helps doctors to prescribe appropriate medications for better recovery. With the help of robotic surgical instruments, computers also allow for remote surgeries to be performed, transforming the field of surgery.
Uses of Computer in Banking
The role of computers in the banking sector has revolutionized the way financial transactions are conducted. With the advent of online banking, customers can access their bank accounts from anywhere in the world, check their balances, view statements, and transfer money with ease. Bank ATMs have also been a game-changer, providing customers with the convenience of depositing and withdrawing money using debit/credit cards.
Computer systems play a vital role in banking operations, saving customer data, providing access to customer personal information, recording transactions, issuing cards or loans, and much more. The use of computers has minimized the possibility of errors to a great extent, enhancing efficiency and accuracy in banking operations. Furthermore, banks have taken advantage of computers to reduce the cost of salaries for employees or representatives, making banking more cost-effective.
Uses Of Computer in Training
The use of computers in training has become increasingly prevalent. Many companies now recruit employees online and conduct their training sessions using computer software and tools. This approach helps employers save time and increase overall productivity.
With computers, people can easily share their screens with others, making it possible to discuss training objectives and effectively present information through presentations or videos. Online training with computers has the added advantage of saving travel time and cost, making the overall training process more comfortable and convenient for everyone involved.
Uses of Computer in Entertainment
Computers have transformed the entertainment industry by providing a wide range of options to users. With the help of computers, people can easily access music, videos, movies, and games in one place. Moreover, computers can be connected to a TV to enjoy these entertainment options on a larger screen.
The processing power of modern computers has increased significantly, allowing users to multitask while playing games or listening to music. The built-in webcam in computers also enables users to take pictures or record videos with amusing AI effects. With the rise of online platforms like YouTube, many people also broadcast their gaming sessions while communicating with other members of the game, thus expanding the scope of entertainment.
Uses of Computer in Safety & Security
Computers have significantly contributed to safety and security measures in different sectors. They can integrate various technologies such as security cameras to track activities in real-time, providing a safer environment. Governments, private organizations, and individuals can use these cameras for their safety as well as monitoring goods and people.
Modern computers can also integrate advanced face-recognition cameras and fingerprint scanners to identify terrorists or criminals using their pictures or fingerprints. These technologies help in identifying suspicious activities and people in public places.
Uses of Computer For Business
Computers are a vital component in the realm of modern business. They are used to manage inventory, handle accounting, maintain employee records, create presentations, and perform a wide range of other tasks. Moreover, computers have enabled swift and accurate financial transactions directly from bank accounts.
Businesses can now swiftly analyze important metrics such as profit and loss, expenses, and sales using computers. Online marketing campaigns are more effective with the use of websites and promotional ads. Additionally, computers facilitate direct communication with customers through online chat and email, enabling businesses to provide a personalized experience.
Uses of Computer at Home
The uses of computer at home have increased in recent years, as computers have become an essential part of daily life. One of the most common uses of computers at home is for communication purposes, such as sending emails and video calls.
Computers are also used for entertainment at home, with streaming services and online gaming being popular activities. They are also used for online shopping, online banking, and managing personal finances.
Computers are used for education purposes at home, with e-learning becoming increasingly popular, especially during the pandemic. They are also used for home automation, controlling smart devices such as thermostats and security systems.
Overall, the uses of computer at home are varied and continue to grow as technology advances, making our lives more convenient and efficient.