Undoubtedly, a dhow cruise Dubai is one of the most unique and beautiful experiences you can have in this city. However, there are some things about these cruises that many people don't know. This blog post will share ten interesting stories about dhows and dhow cruises in Dubai. So if you're thinking of taking a cruise soon, read on.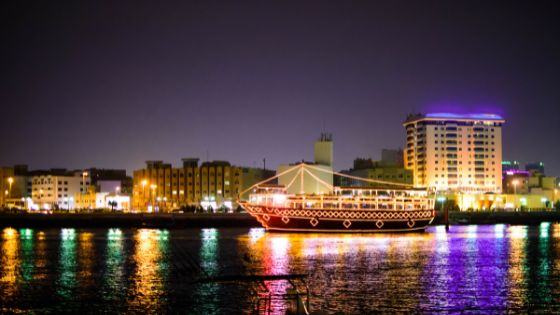 1. First dhow cruise:
The first dhow cruise in Dubai occurred over 40 years ago, in 1977. However, it was not until the early 1990s that these cruises became popular with tourists. Besides this, the first dhow cruise in Dubai was not on a dhow. It was on a traditional wooden sailboat called a sambuk.
2. Dhow construction:
Dhows are traditionally built using wooden planks with rope. The construction of these vessels is a fascinating process passed down through shipbuilders' generations. In addition to the simple materials used, dhows are also built without nails. Besides this, not much has changed in dhow construction over the centuries.
3. Dhow races:
Dhow racing is a popular sport in Dubai, and races are often held during special occasions such as National Day or Eid. The dhows used in these races are usually smaller and more agile than the ones used in cruises, and they are manned by a crew of four to six people. Each team tries to cross the finish line first in this dhow race, and a panel of judges usually determines the winner.
4. Dhow sailors:
The sailors who operate these vessels are highly skilled and have a deep knowledge of the sea. They are responsible for the safety of the passengers and the smooth operation of the dhow. However, they are also very friendly and hospitable and will go out of their way to ensure you have a pleasant experience on board. So, if you ever get the chance to chat with a dhow sailor, be sure to ask him about his life on the sea.
5. The construction of dhows:
Dhows are built using traditional methods that have been used for centuries. The construction process is very labor intensive and requires skilled craftsmanship. Besides this, the materials used to build dhows are also very costly. The most common type of wood used is teak, imported from India. Other woods that are used include Mahogany, Cedar, and Palm. Dhow builders usually start by constructing the hull of the ship. The hull is the essential part of the dhow and is made from planks of wood that are fastened together with ropes. Once the hull is complete, the builders will add the deck, masts, and sails.
6. The rigging of dhows:
The process of putting a dhow together is an interesting one. The first thing that is done is to construct the boat's frame. This is usually made out of wood, but sometimes metal is used. Once the frame is complete, the planks that will make up the boat's sides are attached. These are also usually made of wood, but they are sometimes made of metal.
After the sides are attached, the next thing to do is rig the boat. This is a process that involves attaching the sails to the mast and the hull. The sails are usually made of cloth but can also be made of paper or plastic. Rigging a dhow is complex, and it usually takes a team of people. However, it is ready to set sail once the boat is rigged.
7. The sails of dhows:
The sails of a dhow are usually made out of cloth, but they can also be made of other materials such as paper or plastic. The sails are what give the dhow its distinctive look, and they are also what make it so unique. Besides this, the sails are also responsible for helping the dhow to move.
8. The dhow's deck:
The deck of a dhow is usually made of wood, where you'll spend most of your time on board. From here, you can enjoy the stunning views of Dubai's skyline and breathe fresh air. You can also look at the dhow's sails and how they work. However, there is one thing that you should never do on the dhow's deck, and that is to stand up. This is because the dhow might tip over if too much weight is on one side.
9. The dhow's engine:
Even though dhows are powered by engines these days, they used to be powered by sails. The sails were made of materials like palm fronds and date palm leaves. However, these days, sails are mainly used for decoration. Besides this, there are two types of dhows – those with one mast and those with two masts: Book Cruise.
10. How long do dhow cruises last?
Dhow cruises usually last for about two hours. However, some cruises can last for up to four hours. These longer cruises are usually more expensive, but they are also more relaxing and give you more time to enjoy the views. Besides this, there are also overnight dhows that you can take. These are usually more expensive, but they are worth it if you want to experience a truly unique and romantic experience.