Writing a book is a labor of love, but the process of turning it into a published work can be daunting. It's essential to ensure that your book is polished and error-free to increase your chances of success. However, to achieve this goal of a polished manuscript, I suggest collaborating with book editing services. They have a professional team of book editors well-versed with the industry standards and can transform your book into an accurate masterpiece.
In this blog, I will outline ten reasons why professional book editing is important for your book's success. Whether you are a first-time author or a seasoned writer, these reasons will also demonstrate why investing in book editing services is important to achieve the best possible version of your work. So, without any further ado, let's start: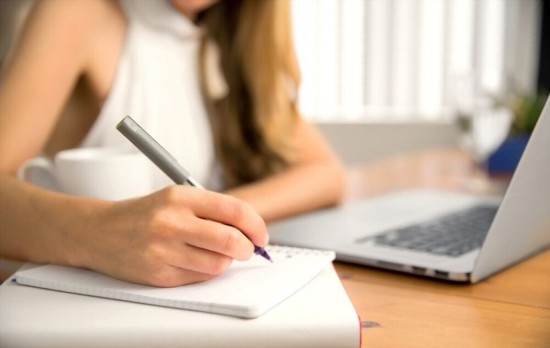 Professional Editors Catch Errors That You Might Miss
Professional editors have a trained eye for spotting errors in writing that an author might miss. They have a comprehensive knowledge of grammar, spelling, punctuation, and style, allowing them to identify errors that might be overlooked. Some examples of errors that professional editors catch include typos, grammatical mistakes, and inconsistencies in style or voice. However, pointing out these errors is important to ensure that your book is polished and error-free, making it more enjoyable and engaging for your readers. So, to avoid these costly mistakes and put your reputation and credibility at stake, consider hiring book editing services to help you polish your book.
Professional Editing Improves The Structure and Organization Of Your Book
Professional editors can also help authors improve the structure and organization of their book. They can provide guidance on the overall flow and pace of the book, suggest changes to the order and placement of chapters or sections, and help to ensure that the book's story or argument is clear and easy to follow. For example, a professional editor may suggest moving an introductory chapter to the middle of the book to create a better story arc. They can also identify issues such as inconsistencies in the book's tone or voice, or missing or unnecessary content. So, a good structure is important to engage and retain readers, and a professional editor can help ensure that your book is well-organized and structured in a way that enhances its overall impact.
Professional Editing Improves The Clarity and Readability Of Your Book
Professional editors improve the clarity of the message as well as the readability of your book. They can help you exclude unnecessary jargons, simplify difficult concepts, and make sure that the writing is understandable to a broader audience. For example, a professional book editor can suggest replacing technical terminologies which are known to very limited people with simpler words or splitting longer sentences into shorter, more understandable ones. Moreover, professional editors can also help authors identify areas of the book that are unclear or difficult to understand, and suggest modifications to make them more reader-friendly. So, remember that clarity and readability of a book are essential to its success; if the writing is unclear or difficult to follow, readers are less likely to engage with the book and may even give up on it altogether.
Professional Editing Ensures Consistency Throughout Your Book
Consistency is key in any piece of writing and professional editors can help ensure that a book is throughout consistent in terms of tone, voice, and style. They can also help authors avoid errors and inconsistencies in plot, character, and setting. Moreover, consistency helps to create a cohesive reading experience for readers, and any inconsistencies can distract and confuse readers, leading to a less enjoyable reading experience.
Professional Editing Ensures That Your Book Meets Industry Standards
Every industry has its own set of standards, and the book publishing industry is no exception. Professional editors have a profound knowledge of the literary industry standards, including formatting, structure development, and content. They can ensure that your book meets these standards. Moreover, professional editors can also offer guidance on the latest industry trends and help authors stay up-to-date with the latest publishing procedures. Also, meeting industry standards is important for authors who want to be taken seriously in the publishing world and achieve success with their book.
Professional Editing Helps You Reach Your Target Audience
Professional editors can help authors reach their target audience by offering expert advice on the suitable language, style, and tone for their target audience. They can help ensure that the book resonates with the target audience. They also ensure that the book effectively communicates the author's intended message. For example, a professional editor may recommend using simpler language for a book aimed at a younger audience, or they may suggest that an author use more technical language in a book for professionals in a specific field. You must understand that reaching the target audience is important for the success of any book, and book editors help to ensure that the book is well-received by its target readership.
Professional Editing Helps You Develop Your Writing Skills
Professional editing not only helps authors improve their writing quality but also help in polishing writing abilities for upcoming projects. Also, working with a professional book editing service enables authors to get expert, constructive criticism on their writing style, punctuation, and structure, which can greatly enhance their writing abilities. Additionally, editors work closely with authors throughout the process and help them recognize their writing talents and weaknesses. They also provide sensible advice on areas that should be improved.
Professional Editing Saves You Time and Effort
The process of writing a book can be time-consuming and demanding, and the editing process can be equally stressful. However, hiring professional book editing services for the job can help authors save a significant amount of time and effort. Experienced editors have expertise in editing books and can work swiftly and effectively to find errors, enhance the structure, and give authors critical feedback. For example, a competent editor might spot a typo that the author overlooked, saving the author the time of having to go back and correct the issue themselves. Authors can devote more time and effort to other aspects of their work, like marketing or writing a new one, by outsourcing the editing process.
Professional Editing Gives You An Objective Perspective On Your Work
Writing a book is a deeply personal experience, and it can be challenging for authors to take an objective perspective on their own work. However, professional book editing services provide authors with an objective perspective that can help improve the overall quality of their book. A professional editor can provide afair assessment of the book's content, structure, and writing style, which can help authors make informed decisions about their work.
Professional Editing Increases The Chances Of Success For Your Book
An exceptional book can be differentiated from a decent one by using professional book editing services. Authors can boost the likelihood that their work will be successful by investing in the editing process. A work that has been professionally edited is more likely to be accepted by agents or publishers, get favorable reviews, and eventually find a wider audience. A well-edited book is also more likely to be appreciated by readers, which increases the likelihood of book recommendations and subsequent sales. Hence, authors can ensure that their book is polished, well-written, and complies with industry standards by working with a professional book editing service, raising the book's overall quality and boosting its chances of success.
Conclusion
So, there are a variety of factors to consider that can make hiring professional book editing services important for any author hoping to publish a bestseller. Professional editors can help authors in producing a polished final product that complies with industry standards and appeals to their target market by finding errors and enhancing structure, clarity, and readability. Professional editing can also save authors time and effort, offer an unbiased view of their work, and improve their writing abilities. So, to make sure that your book is the best it can be, I highly recommend looking for professional book editing services for the job!