A filler flower is a type of flower which florists use as a "fill-in" for a bouquet. We all deserve aesthetic bouquets for our wedding. Adding nice fillers would give your bouquet a show-stopping look. This article enlists the 10 most popular wedding bouquet fillers to make your big day better!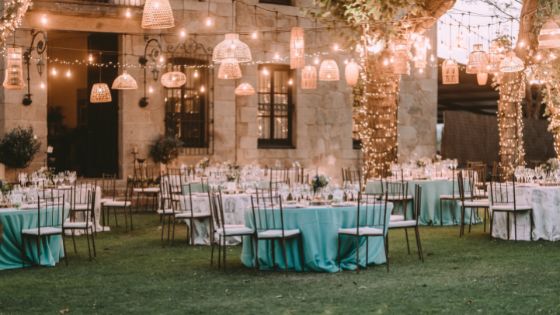 1. White Fillers for Wedding Bouquet
White is a signature color in most weddings. These are the most in-demand filler flowers for wedding bouquets. Here are some common white filler flowers:
Orlaya– It is a white lace flower commonly occurring in Mediterranean Europe. They have an amazing fragrance and finely-divided leaves. These flowers are exotic and would add to the beauty of your wedding venue and dress.
Ginestra– These are amazing fillers with tall stems and petite flowers. They are available in a lot of colors but white ones are popular wedding bouquet fillers.
White Dill– They are popular as bishop's weed. They have a lush fragrance and lacy flower heads. Their white varieties make for the best bridal bouquet fillers.
2. Yellow Fillers for Wedding Bouquet
Yellow fillers would look amazing on a daylight wedding. Yellow being a versatile color works great with other colors. Here are some amazing yellow fillers:
Bupleurum– With their lush yellow blooms, these fillers are famous amongst floral artisans. They would look amazing in the wedding bouquet for the bride.
Golden Yarrow– They are coastal sage scrub and chaparral found on the west coast of California. They make popular wedding bouquet fillers for coastal weddings.
3. Green Fillers for Wedding Bouquet
Green Filler is the signature filler for wedding bouquets. One can use either leaves or flowers for it. Here are some of the best green fillers:
Eucalyptus: These are amazing and multi-purpose. The shape of the leaves goes well with the aesthetics of the flower bouquet.
Ivy: These plant varieties grow in hotter temperatures. The bright green hue of the leaves and their shape give a cascading look to the bouquet.
4. Purple Fillers For Wedding Bouquet
Purple is the most aesthetic color out there. Famous for its subtle yet gorgeous look, purple fillers complement soft color flowers. They include:
Waxflowers: These are native Australian flowers that have become well-known around the world.
Coneflower: These flowers are often confused with daisies, but they are not. They have a distinct orange color which makes them stand out.
5. Blush-Colored Fillers for Wedding Bouquet
Blush-Colored flowers are the prettiest because of their subtle yet gorgeous look. Some of the most beautiful Blush-Colored fillers include:
Peach Mini Carnation: These fascinating and petite flowers are favorites of the artisans. Their subtle hue complements wedding bouquet flowers.
Sedum: These perennial flowers grow in cream and blush colors. They are small and work well as wedding bouquet fillers.
Apart from the color-coordinated ones, there are a lot of other options too! Here are some unique fillers you can use in your wedding bouquet.
6. Snapdragons
These fillers have a distinct color and appearance. They enhance the height and color of the bouquet. They are aesthetically pleasing and would make for a great filler.These flowers would look great if you have a bright color palette for your bouquet.
7. Spray Roses
These petites yet gorgeous roses are pretty enough to be a bouquet on their own. But even if you use them as fillers, they enhance the look of the bouquet. They have many small booms on one stem. Thus, they look good with the flower bouquet. They come in many colors, and artisans consider them versatile. You can order roses in bulk online easily on various websites.
8. Yarrow Seed
The name of these fillers might not sound interesting enough. But the blooms are interesting. These clusters of small flowers come in an array of colors. What sets them apart is their capacity to fill the bouquet and give it an amazing and unique shape. They also add aesthetic features to the flower.
9. Dusty Miller:
People know these as silver ragwort. These whimsical ferns add an icy touch to your bouquet. They would give an amazing touch if you want a dark winter wedding. Artisans use these fillers to make fall-inspired bouquets. These would look good only with subtle color flowers.
10. Statice:
We all know these as sea lavender. These flowers are vibrant and would make the best filler flower. They have full and large blooms that artisans break down into smaller ones. One can use these flowers to give their bouquet an elegant touch. The flowers that go well with these fillers are white and yellow roses. You can add other subtle colors too.
A bouquet is never complete without amazing fillers. Artisan put a lot of effort into curating the best fillers. They also spend a lot of time coordinating them with the bouquet. Only then, do you get those amazing and gorgeous bouquets. Now that is what makes your wedding day even more special!